10 Big Stories From 2016
Submitted by Rick Saia on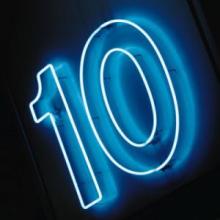 These 10 stories published on ITBestOfBreed during the year reflect where much of the interest of solution providers lay in 2016, from what's happening with the cloud, to the rise of the Interest of Things, to – simply – how to generate more business.
Here are 10 that caught the eyes of many readers.
10 Most Popular Ticket Management Vendors
(January) Which incident or ticket management solutions are most popular? The Help Desk Institute surveyed 803 technical professionals in more than 30 vertical industries, as well as more than 250 outsourced support centers, to come up with its list.
The 10 Biggest Semiconductor Acquisitions Of 2016
(October) In a year of heavy M&A activity in the semiconductor industry, here are the top 10, starting with Qualcomm's announcement in October that it would acquire NXP Semiconductors for $47 billion.
(July) As the managed service provider industry has matured over the past few years, the ever-evolving technology industry has opened a few potholes on the road to growth, according to the results of a survey by the nonprofit trade group CompTIA. Here are five insights from that survey.
Microsoft Partners See Lots Of Dollars In Vendor's Cloud Outreach To Channel
(May) Microsoft's move to open up its cloud-based offerings for resale to channel partners presented a huge opportunity for solution providers, according to a vice president for a master agent that's working with a Microsoft partner to help the channel resell Office 365 products. A panel of partners addressed Microsoft's decision and its impact on the channel.
IoT Breaks Out Of The Gate With These 5 Big Moves
(January) A big year for the Internet of Things got off to a strong start.
10 Sales Tips To Close Out 2016
(December) It's always satisfying to have strong sales momentum before the arrival of a new year. In early December, we asked solution providers for their tips on how to close out 2016 strong on the revenue side.
10 Ways Solution Providers Keep Customers Satisfied
(February) How do you keep customers coming back? Here are 10 business strategies solution providers have employed.
5 Things Partners Need To Know About Ransomware
(May) Ransomware attacks increased this year, and companies are just starting to become aware of the threat it poses to their businesses, Stephen Cobb, senior security researcher at San Diego-based Internet security vendor ESET, told ITBestOfBreed.
How Partnering With AWS Helped MSP's Revenue Soar
(April) In an interview with ITBestOfBreed, Jason Deck of Logicworks shares the company's journey toward becoming a Premier Amazon Partner, and the success the MSP is seeing as more clients demanded value-added services around their AWS environments.