Q&A: CentricsIT's Derek Odegard On Rolling With Changes Over 10 Years
Submitted by Rick Saia on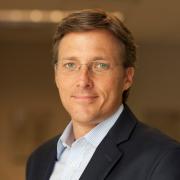 Looking Back, And Gazing Ahead
To run a technology business means to constantly take aim at moving targets. "Change is the only constant, right?" Derek Odegard (pictured), president and CEO at CentricsIT, told ITBestOfBreed.
Since its founding in 2007, CentricsIT, based in Norcross, Ga., has evolved from being a solution provider that focused heavily on hardware to one that now leans on providing IT lifecycle services, specifically IT asset disposition and third-party maintenance.
"We're pretty proud that we were able to make that shift over the years," he said.
With Centrics IT – No. 301 on CRN's Solution Provider 500 – having just observed its 10th anniversary in January, Odegard talked about the current landscape and the road ahead for his company in this interview, which was edited for brevity and clarity.