RingCentral EVP: Opportunity In Cloud-Based Communication
Submitted by Mark Haranas on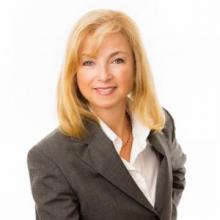 What type of margins are you seeing with cloud-based communication solutions?
We don't disclose financial metrics related to the platform, but we believe this is a big step for RingCentral as it gives our customers, partners and developers a way to get more out of the business software they use every day and achieve even greater customer satisfaction. We have more than 300,000 customers and counting, which speaks volumes to the paradigm shift toward cloud-based communication.
Does the platform make business communication more manageable and flexible?
On-premise PBX systems required workers specializing in IT, expensive hardware and software, as well as lengthy deployments, whereas cloud communication systems are ready-to-deploy and can be managed by the average business user. Historically, on-premise communication systems have prevented continuous workflow, especially as companies began adopting only some business tools and applications in the cloud. As all applications and communications move to the cloud, businesses can manage their entire workflow entirely in the cloud, making it manageable and cost efficient.
Our developer program makes business communication even more manageable and flexible. Our full suite of tools lets developers integrate RingCentral click-to-call, SMS text and fax within any business application. We offer developers a full suite of APIs, full documentation, tutorials, SDKs and a sandbox development environment. Communication is the glue to every business—our APIs allow businesses to operate faster, more efficiently, and with best-in-class communication capabilities.
Pages