RingCentral EVP: Opportunity In Cloud-Based Communication
Submitted by Mark Haranas on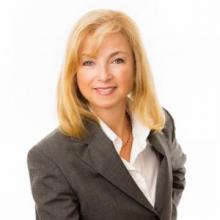 Is enough security available yet in the cloud?
Just as business communication has only recently advanced to the crucial tipping point of mass adoption, cloud security has evolved immensely in recent years. We recognize that secure and reliable phone service is critical to business operations.  Security is an integral part of every aspect of our multi-tenant cloud communications service, from soup to nuts.
What does RingCentral Connect Platform bring to the space?
We're working with developers, partners and customers to do what no one else has been able to do previously — create an open, self-service platform that allows businesses to seamlessly integrate business communications logic into key enterprise applications. This new offering combines an unprecedented level of customization with powerful communications capabilities. At the same time, the open platform makes it fast and easy for developers to add significant value to their own business applications or product offerings.
The RingCentral Connect Platform offers workflow and business rules customization for every business application, as well as business intelligence across meta-data extracted from every business interaction. For developers, the Connect Platform offers plug-and-play tools for integrating RingCentral's powerful capabilities, channeled entirely through a modern, open and community-supported developer portal (access to our RESTful APIs).  The platform enhances the value of communication applications by giving RingCentral users customer workflows and business intelligence.
How will RingCentral Connect Platform help your partners make money?
The RingCentral Connect Platform gives partners a vehicle to integrated RingCentral applications into their suites of products such as in the way Zoho CRM has done.  Zoho now offers a seamless integrated experience to their customers, thus satisfying demand and achieving higher customer satisfaction.  For example, Zoho customers can make and receive phone calls without leaving Zoho application.  This will ultimately allow Zoho to sell more product with less friction.
We give customers, partners and developers a way to get more out of the business software they use every day. It will let them provide better customer engagement and extend their competitive advantage, thus increasing their bottom line.