RingCentral EVP: Opportunity In Cloud-Based Communication
Submitted by Mark Haranas on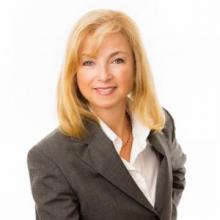 Seasoned executive, innovator and longtime entrepreneur Kira Makagon knows a thing or two about the ever evolving IT landscape.
She is currently the executive vice president of innovation at RingCentral, which touts itself as a leading provider of cloud business communication solutions. She has also co-founded startup companies that had successful exits, like Octane Software, which was bought by E.piphany in 2000 for $3.2 billion.
Recently, Ring introduced the RingCentral Connect Platform, which offers tools and services to partners and customers to build, deploy and manage custom integrations with RingCentral APIs. The platform integrates with cloud enterprise applications including Google for Work and Saleforce. Makagon said the platform is available to an ecosystem of thousands of developers. Here, Makagon talks with IT Best of Breed about the cloud-based business communication space and the opportunities available to solution providers.
What do you see trending in cloud-based business communication solutions?
While most business tools have moved to the cloud, communication tools have lagged behind.  Yet business communication behavior, often inspired by consumer tools and services, has changed drastically in recent decades. Conversations have moved from desk phones to a variety of cloud-enabled mobile and desktop endpoints. Now voice, (short message service), video conferencing and other channels are all run in the cloud. 
Businesses are choosing communications solutions that require little capital investment but still let managers and users securely and seamlessly communicate — from making a phone calls to hosting a conference call—in the cloud.
What types of VARs/solution providers are growing because of cloud-based communications solutions? Why?
We see immense growth of IT solution providers, especially in infrastructure, (customer relationship management) and (enterprise resource planning), thanks to cloud-based communications solutions. Solution providers that integrate RingCentral within their own business applications can bring the power of cloud-based communications to the workforce at large, as well as countless businesses and devices.
What is the next technology wave in cloud-based communications solutions?
As the conversation moves from desk phones to a variety cloud-enabled mobile and desktop endpoints, the model for business communication has forever changed.
The next technology wave will be supporting the entire workflow by integrating business communication solutions across email, phone and business applications.  Previously, the move to create seamless workflows between those systems is often blocked by gaps created by cost and complexities of legacy on-premise phone systems. 
How important are cloud-based communication solutions in 2015 compared to 2010?
Over the past five years, we've seen seismic shift from legacy systems to business communications based in the cloud.  Across every industry, businesses are recognizing the cost-saving benefits of the cloud and turning to companies like RingCentral for their communication solutions.
Today we see a $75 billion market globally, as the massive transition from on-premise (private branch exchange) solutions to cloud based business communication occurs. In the past, IT folks were spending millions of dollars on hardware and software infrastructure, whereas we can deliver better quality solutions, for a much lower cost, in the cloud today.
Until now, communication applications have mostly lived in isolation from other business applications and processes. With RingCentral Connect Platform, developers, partners, and customers can easily integrate next generation communication solutions with enterprise applications, all in the cloud.