Big Data Spells Huge Opportunity For Solution Providers
Submitted by Manohar Vellala on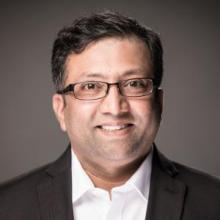 Retail. McKinsey & Co. estimates that big data will have the potential to increase retailers' operating margins 60 percent. Retail is an obvious category for big data-driven decisions because of the volume and quality of data available from Internet purchases, social-network conversations and - more recently - location-specific smartphone data. The big data-savvy retailers will be able to track the behavior of customers from Internet click streams, update their preferences and predict their likely behavior in real time. They will then be able to recognize when customers are nearing a purchase decision and encourage the transaction toward completion by bundling preferred products, offered with other items such as rewards points programs.
Healthcare. The U.S. healthcare sector has four major pools of data: clinical, claims and cost, pharmaceutical/medical products R&D, and patient behavior. McKinsey believes that if the industry were to utilize its big data pools effectively to drive efficiency and quality, it could create more than $300 billion in value every year.
TV/Film. Online streaming service Netflix spends $150 million a year on content recommendations, which rely heavily on big data, according to Gigaom. Netflix has two of the most popular and talked about television shows of the last few years due to big data. A Venn diagram intersection convinced Netflix executives to green-light "House of Cards." And "Orange Is the New Black" was created after big data analysis showed that Netflix viewers were drawn to dark comedies as well as content with female leads.
A mere four years after Netflix went from licensing original content from other providers to creating its own original programming, it has more than 90 awards and over 400 awards nominations for its shows. Also significant: The company's fourth-quarter earnings in 2016 included its biggest ever quarterly gain in subscribers.
The bottom line? Big data is a viable tool for improved business performance and revenue, more educated risk management and uncovering previously hidden insights. As more companies look to join the big data revolution, solution providers can't afford to fail them.
Pages