Big Data Spells Huge Opportunity For Solution Providers
Submitted by Manohar Vellala on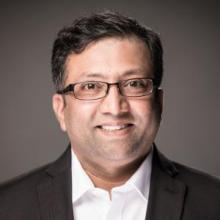 Manohar Vellala (pictured) is the Big Data & Analytics Practice Manager at Groupware Technology – No. 93 on CRN's Solution Provider 500 – based in Campbell, Calif.
Big data is an essential offering for solution providers to present to their customers. Industries from automotive to zoology are integrating big data into their operations, and estimates say data production in the U.S. will increase 4,300 percent by 2020, due to such emerging technologies as the Internet of Things.
The use of big data is vital for businesses to leapfrog over the competition. Additionally, when big data is applied effectively, it's a relevant tool to grow revenue, increase productivity, determine inventory levels, and improve their targeting of customers.
However, while many companies have successfully integrated big data into their business operations, there are hordes of others with vast amounts of data that don't quite know what to do with it. As a big data expert describes it, these companies are "data rich, but insight poor." In a 2015 survey of 325 CIOs of global companies conducted by management consultancy Bain & Company, 59 percent believed that their companies couldn't glean any meaningful business insights from their big data.
Imagine the value a solution provider can offer to help these insight-poor companies overcome the considerable challenge of utilizing their big-data sets to extract useful information. Big data not only alters the tools that can be used for predictive analytics; it also improves knowledge extraction and interpretation of data.
Data science has previously focused heavily on trial-and-error analysis. But today, this process is not feasible amid the vast amounts of heterogeneous datasets companies have accumulated.
However, there is a plethora of machine learning and data mining algorithms available for creating valuable analytic platforms. They allow for the real-time processing of data that delivers highly scalable predictive analytics and more accurate predictions. Using different algorithms to make comparisons can yield some surprising results about the data. Various algorithms deal specifically with business issues and help managers glean more insight into problems and solutions.
To ensure customers' big data and analytics initiatives align closely with strategic business goals that directly boost business value and accelerate time to insight, solution providers need to:
Provide solutions that describe, organize, integrate and govern data;
Help build, buy or outsource customers' big data and analytics solutions;
Enable analytics throughout the customer organization;
Provide consulting, implementation and managed services toward strategy, design, development and deployment; and
Provide cloud solutions. Increasingly, big data is going to live in and be processed in the cloud. Tony Baer, an analyst who covers big data for Ovum, estimates that about 35 to 40 percent of new big-data workloads this year are cloud-bound.
The growth in data presents greater opportunities for companies to drive more personalized and customer-centered service while improving business efficiency and growing revenue. So, solution providers can help their customers harness the power of big data and use it to improve decision-making; identify new market opportunities, products and services; improve the customer experience; reduce costs; and minimize risk by preparing adequately for unforeseen events.
Here are three industries that show the impact of big data: