SADA Systems Pushes Into ISV Territory With New App
Submitted by Joseph Tsidulko on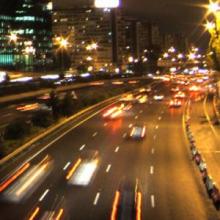 (NOTE: This story was originally posted to CRN.com Jan. 9.)
Another channel partner has taken the plunge into the ISV pool.
SADA Systems, one of Google's largest services partners with a knack for finding itself on the vanguard of cloud-enabled business strategies, has teamed with a civil engineering firm to create a unique solution for managing public infrastructure assets.
With its first software product, called Atom, the Los Angeles-based solution provider is expanding its rapidly growing business into the ISV realm, an increasingly prevalent trend in the channel as partners look to differentiate their practices by adding intellectual property to the mix.
[Related: Q&A: SADA Systems CEO On Public Cloud Security]
SADA, the largest Google Maps reseller for the last three years (while vying for its third Maps Global Partner of the Year award), in developing Atom, tapped Google Cloud's analytics and machine learning capabilities and new Google location services that branch beyond Maps' traditional functionality, said Patrick Skoglund, who runs SADA's Maps business.
SADA's app, built using Google Maps APIs, will help Chicago-based Collins Engineers to assess, manage and maintain the structural integrity of bridges, signs, footpaths and other infrastructure that public agencies spend hundreds of millions of dollars each year to upkeep – funds sometimes misspent through inefficiencies.
Google Maps location services make possible the accumulation of anonymized data from Android phones to build models for estimating traffic and integrating with other mapping providers, like Esri, "while taking advantage of everything that makes Google unique in the mapping space," Skoglund said.
Collins Engineers has been in business for more than three decades and specializes in transportation infrastructure management. The company works with transit departments across the country to identify assets and make sure they are kept on a proper maintenance schedule, with the most crucial jobs getting the highest priority – a tough job considering most of those agencies use a mishmash of solutions for managing structures and staff.
Atom – available on desktops, mobile phones and tablets – integrates those many solutions, aggregating data and incorporating analytics, reporting and advanced machine learning techniques for risk assessment, Skoglund said.
The system not only tracks public assets and assesses their maintenance needs, but it can then distribute work orders and handle fleet management by helping crews navigate to those locations.
Atom will be on display this week in Washington, D.C. at the Transportation Research Board 96th Annual Meeting.
The solution provider first deployed the system's framework in Chicago, where more than 700 users are running Atom to manage several billion dollars of construction projects. SADA and Collins are now in talks with agencies throughout 35 states, Skoglund said.