Cloud Breakthroughs Propel Partner Into New Era Of IT
Submitted by Joseph Tsidulko on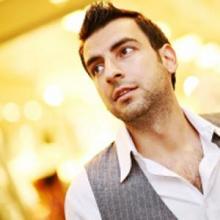 The headquarters of SADA Systems in North Hollywood, Calif., was a beehive of activity throughout the second week of 2016.
The cloud-focused solution provider was welcoming representatives from Microsoft one day, Google the next, and hosting its own employees from across the country who had gathered to review the year that just ended, and strategize for the one ahead, at its annual "All Hands" New Year kickoff.
Between keynotes, meetings, and training sessions, SADA CEO Tony Safoian reflected on the path that in a few short years turned his fledgling practice into a poster-child partner of two of the world's greatest tech companies.
It wasn't exactly an epic vision or farsighted planning that got SADA to where it is today, he conceded, as much as it was adaptability, willingness to experiment with the business model and readiness to seize opportunities.
"We win because we move fast," Safoian told IT Best of Breed.
That journey started well before the cloud days, back in 2000, when Tony's father, Hovig Safoian, launched SADA as a software company.
Tony Safoian left a failing dot-com to join the family business, bringing only his knowledge of fixing computers and basic networking.
SADA transitioned to offering IT services, but it wasn't long before Safoian perceived a major flaw with the traditional consulting model.
"It became evident to me very quickly that the sort of break-fix services model was very inefficient. People wouldn't do anything to their systems till they would break. Then the small business would be down and I'm there charging them a lot of money per hour to bring it back up," he said.
"It was stressful for everybody."