How 2nd Watch Wins With Cloud Migration
Submitted by Heather Clancy on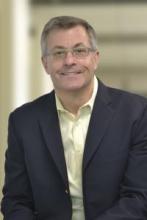 2nd Watch is a great example of an IT services business created to solve a personal need. When its founders wanted to move pieces of IT infrastructure for their previous companies to Amazon Web Services (AWS), they couldn't find anyone experienced enough to pull off the migration. Their solution was to build those skills themselves.
Today the privately held Lake Liberty, Wash.-based company stands behind more than 300 migration engagement efforts, or an estimated 2 megawatts of enterprise data center capacity. It ranks among the 22 super-elite AWS Premier Consulting Partners with more than 60,000 AWS machine instances under management. 
"We add value to the AWS experience, focusing on everything to do with migrating and managing the workloads," said Matt Gerber, executive vice president of sales and marketing at 2nd Watch. "It's a really hard play to compete on scale and infrastructure and doing this at the scale that Amazon is doing it, so we really focus on that experience."
Keeping It Simple
That approach is embodied in 2nd Watch's new CM3 service delivery model, launched officially at the end of July. The idea is simple: turn the steps for a migration and implementations into phased "blocks" so that businesses have more transparency when it comes to pricing (helping speed approvals) and can demonstrate progress in phases. The steps along the way include readiness assessments, roadmap creation, proof of concept, security specifications, architectural design and implementation.
By breaking these projects down into smaller more manageable chunks, 2nd Watch finds it easier to get the attention and approval of senior executives, Gerber said. "We needed to show people that we had a methodology and that we weren't making this up as we went along."
Added his colleague Joel Rosenberg, another 2nd Watch executive vice president, "We modeled the process after a purchasing approach that IT is very familiar with, by assigning part numbers, descriptions and prices to individual services. We think this delivery model reduces planning and design time and lower risks, while still offering companies plenty of flexibility."
Most 2nd Watch clients are companies that view IT as an enabler for their business, not IT as the business, Gerber said. The company's definition of an enterprise account is rather broad: it's any organization with more than $200 million that might spend approximately a quarter-million dollars on its IT infrastructure. He's been surprised by the recent uptick in Fortune 500 business: it currently has 20 on its client list, and is in discussion with more than 70 others. Until recently, Gerber said, "I would have told you we were two to three more years out from seeing major financial services companies adopting, and now we are going to sign three of them early this month," he said in mid-August.
Rising Above The Noise
While it's exclusive today to AWS's cloud, 2nd Watch frequently receives inquiries about projects for other cloud platforms, particularly Microsoft Azure. "At some point we need to figure out a response to these requests," Gerber said.
For now, its other major vendor allies include: AlertLogic (security), Apptio (business management metrics), Chef (automation), Level 11 (DevOps), Racemi (server migration) and Tableau (data visualization).
Based on studying its customer base, 2nd Watch developed a profile for its prospects to help prioritize, dividing cloud buying patterns into the following buckets.
Calculated, meaning the business really just wants to move one specific application into the cloud
Market-Driven, those focusing on migrating customer-facing systems, such as support or marketing analytics
All-In, organizations that are actively shutting down their data centers
While it developed a total cost of ownership (TCO) calculator a couple of years ago to help IT professionals evaluate the financial impact of migrations, 2nd Watch prefers to focus discussions on the "strategic economics," which includes the benefits of being able to develop and launch new applications and services quickly—and the ability to shut them off just as rapidly, if necessary. "You can play with the numbers, but you can't play with the strategic argument," Gerber said.