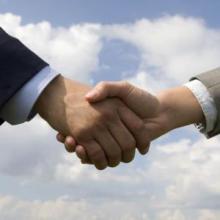 Realistically, it's tough to find businesses of any size that have refused to make at least a token investment in cloud services.
 
But 2nd Watch – one of Amazon Web Services' elite Premier Consulting Partners – just conducted a survey of more than 400 IT professionals to get a better fix on what these buyers look like. The responses point to three distinct purchasing behaviors.
 
The biggest segment (42 percent) falls into what 2nd Watch describes as Calculated purchasers, who are just dipping their toes into the concept of using cloud-hosted services as a means of handling some sort of technology requirement. Usually, they are using just one or two services.
 
The second chunk (32 percent) is All-In. These were businesses that were interested in moving as much data center or application infrastructure into the cloud as possible.
 
And the third group (16 percent of the responses) was Market-Driven, a group of companies interested in moving just customer-facing applications into the cloud for various reasons.
 
"The results are a telling barometer on the state of cloud maturity, as nearly half of companies have moved beyond the cautious stage to pushing significant percentages of their applications and processes to the cloud," said Kris Bliesner, CEO at 2nd Watch, in a statement.
 
What is motivating these buyers?
 
Yes, money still is a big part of the discussion: cost savings were cited by 36 percent of the survey participants as a top reason for making cloud investments. But getting rid of management headaches was equally important (it was actually tied as the top goal). About two-thirds of the respondents were interested in driving some sort of business innovation by using a cloud service, the 2nd Watch survey found.
 
Here are some other interesting highlights, things every technology solution provider should know about cloud purchasing habits:
 
The influencer differs. About half the respondents (47 percent) said that the main "influencer" of a cloud procurement decision is the IT director; but business unit leaders (28 percent) and sales and marketing teams (24 percent) also have a say
 
It's about me, not them. Approximately half of the businesses (48 percent) are investing because of their own internal concerns not because their rivals are emphasizing a cloud strategy. That said, about one-third of the respondents believed they could use an application or solution enabled by the cloud as a source of business differentiation
 
I'm still worried. Control and lack of visibility into IT infrastructure are the top two reasons that businesses will delay a cloud services project, according to the 2nd Watch survey, followed by integration needs.
 
Although its latest quarterly results aren't out yet, 2nd Watch reported a more than 400 percent increase in cloud bookings during the first quarter of 2014 compared with the first quarter of last year. It flipped on "thousands" of new Amazon Web Services instances, according to its results. Since the company was founded in 2010, it has migrated hundreds of companies into the cloud, including six Fortune 500 companies in the first quarter alone.
 
"Enterprise confidence in cloud infrastructure is continuing to increase," said Bliesner, commenting on the first quarter results. "Proof of concepts and test and development workloads are giving way to production operations – an exciting turn to running high-quality, high-resiliency applications in the cloud."