Why Telling Your Story Can Help You Boost Sales
Submitted by Rick Saia on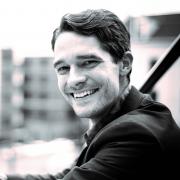 Your Story Matters
How well do you tell prospective customers, prospective hires -- even people you'd like to invest in your business – about your company?
Put another way: How well do you tell your company's story?
The art of storytelling can be especially critical in generating revenue, especially now that blogs and content marketing have become core components of many solution providers' marketing strategies. Both vehicles – among others - afford a business the opportunity to connect with customers without having to come face to face with them.
Jason Allen Ashlock (pictured), a founding partner of Frontier Press, which advises businesses on how to connect with customers through content, stressed the value of the story at the recent Midsize Enterprise Summit West, a conference for midmarket technology leaders, in Austin, Texas. The conference was hosted by IT BestOfBreed's parent, The Channel Company.
Here are several points Ashlock addressed, followed by others he covered in a subsequent interview with ITBestOfBreed.