Q&A With Softchoice Exec: Helping Customers Get On The Same Page
Submitted by Rick Saia on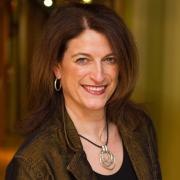 Keeping 'Shadow IT' At Bay
Businesses strive to innovate to help find a competitive advantage, many times with the help of technology. Softchoice – No. 32 on CRN's Solution Provider 500 – believes there's more potential to innovation through better alignment between the corporate IT organization and the rest of the business.
Erika Van Noort (pictured), senior director of strategic enablement for Toronto-based Softchoice, said a misalignment can cause more problems down the road.
"If they're not aligned, often what will happen is the business will go out and source some of their own technology solutions," also known as "Shadow IT," she recently told ITBestOfBreed.
Click through to read what else Van Noort had to say about innovation and IT-business alignment.