Q&A: CompuCom CTO On Why Progess Is Slow With Digital Transformations
Submitted by Rick Saia on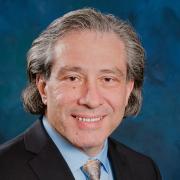 Digital Transformations: Still In The Slow Lane?
The road to digital transformation resembles more of an obstacle course, according to the results of a recent survey conducted by solution provider CompuCom Systems.
In an online poll of nearly 250 IT professionals conducted in April and May, the Dallas-based solution provider found three key barriers slowing businesses' path to utilizing more digital technologies. They are: investment and budget issues (cited by 30 percent of respondents); security fears (28 percent) and trained resources (25 percent). A fourth reason, buy-in from the top, polled 17 percent.
In a statement, CompuCom also alluded to a 2015 study of business executives and managers by business intelligence research firm L2 that said that only 14 percent said their firms were moving fast enough toward digital transformation.
In an interview with IT Best of Breed, CompuCom's chief technology officer, Sam Gross (pictured), addresses the road ahead for digital transformations.