How Softchoice Battles A Tight Tech Skills Market
Submitted by Rick Saia on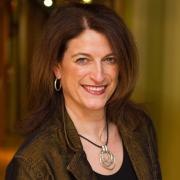 Calling On Inside Help To Reach Outside For More Help
A tight job market for technology skills sometimes requires some creativity to hire the people you believe would fit well in your company and get the job done.
Solution provider giant Softchoice has found an answer: its own people. The company – No. 34 on CRN's Solution Provider 500 – fills about one of every five openings through referrals and leads from employees, who can secure cash incentives or even extra vacation time, according to Erika Van Noort (pictured), senior director of talent acquisition and innovation at Toronto-based Softchoice.
And demand for professionals with technical skills doesn't appear to be diminishing. "Demand for software solutions and technology services remains robust across many sectors of the economy," Tim Herbert, CompTIA's senior vice president for research and market intelligence, said in a recent statement.
The payoff for Softchoice? New hires from employee referrals are up by 5 to 10 percent over last year, Van Noort told ITBestOfBreed.