Q&A: Groupware Technology CEO On Cloud Growth, What Makes A Strong Partnership
Submitted by Rick Saia on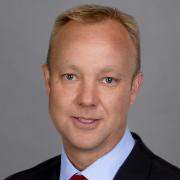 Letting The Good Times Roll
Groupware Technology has been on a roll, soaring into the top fifth of CRN's Solution Provider 500 (at No. 76), ranking 28th on last year's Fast Growth 150, and making it onto CRN's Triple Crown list of winners in 2016 for the second straight year.
The company, based in Campbell, Calif., specializes in data center infrastructure and cloud computing solutions, as well as rack integration, led by its catchy "Rack and Roll" offering. It also offers an array of project-based services.
Groupware has more than 25 vendor partners, winning Gold certification last year from Cisco. It was also named a top Dell EMC partner.
Click through to read ITBestOfBreed's interview with CEO Mike Thompson (pictured), which was edited and condensed for brevity and clarity.