2016 Brings New Tech Era For Washington
Submitted by Steve Charles on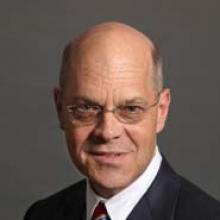 Data, Open Source, Digital Services
Pushed by the Office of Management and Budget, federal agencies are making the transition from waterfall application development to the continual development mindset of digital services. Thanks to the Data Act, which was passed in 2014, agencies are beginning the long journey of separating data from systems and leveraging a whole new generation of tools, beginning with financial data.
The 18F group – digital service designers and developers within the General Services Administration – and its transplants throughout federal departments tend to start with open-source cloud stacks and agile development. The big consulting firms are pushing this within their federal practices. It represents a different business model than that of the traditional system integrator which, for decades, has based major systems on proprietary products, coupled with lots of professional services, to build and maintain these government-unique systems. But what remains to be answered is whether the new model will actually lower operations and maintenance costs of these new creations in the future.
Agencies also want to make better decisions using the data they have, including data that may be unstructured and scattered among stovepipe systems, perhaps even in other agencies. The new policy is to dis-aggregate data from systems or specific applications and treat it as if it were a separate asset, available to multiple applications. It's not a new idea but it's one for which law, policy and the technology have finally advanced to make actionable. So, expect to deal with more chief data officers, data architects and data scientists.
The desired outcome, of course, is systems that work and continually exceed expectations. But more than that, a data-centric orientation in which the use of open standards and open-source software by agile development teams is aimed at reducing delivery times and costs.
Shared Services
The administration's cross-agency priority goals also include tapping into services hosted by other agencies in an effort to drop the number of unique financial, accounting and case management systems across the government. The latest metrics incentivize agencies to go beyond the current line-of-business initiatives to include services that are shared both inter- and intra-agency. Lauded examples are Health and Human Services and NASA, both decentralized yet highly federated agencies with robust shared services capabilities and usage.
The IT industry is curious, if not worried, about its future role if agencies continue to be incentivized to share more services. For example, one question is whether private sector-provided software-as-a-service can count as use of a shared service under the policy. Simply supporting agencies in their analysis and choosing of shared service suppliers doesn't seem like much of a market opportunity. In response, the government is saying to industry: Bring us higher order capability we don't already have if you want to grow your market share with us.
Just as cloud providers are supplanting individual data centers as the buying point, shared services providers will increasingly become your sales target. But the challenge these federal fee-for-service operations face is how to grow new capabilities in the absence of appropriated funds. No agency will want to buy a service from another agency that's less capable or more expensive than one from the private sector. This is where we see opportunities for finance and as-a-service models.
Conclusion
Partner executives that want to grow their federal business must take the time to understand how new mandates are centralizing and consolidating this market. Those that really want to succeed should feel a powerful sense of urgency to adapt and show greater value at the enterprise level.
 
Pages