2016 Brings New Tech Era For Washington
Submitted by Steve Charles on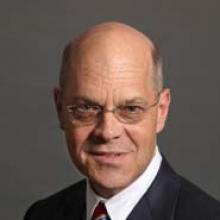 Steve Charles (pictured) is a co-founder of immixGroup, an Arrow Electronics company, which helps technology companies do business with government. Contact him at Steve_Charles@immixGroup.com or connect with him on LinkedIn at www.linkedin.com/in/stcharles.
If you do business with the federal government, this year and next will bring a lot of change for you.
You won't toss the tried-and-true techniques for winning and keeping whatever business you get, but you'll have to add a few new techniques to your toolbox. Remember: The government's big-picture focus today is to slash IT spending for operations and maintenance of legacy systems, which take up 85 percent of IT budgets at some agencies, to something closer to 50 percent. That will make more money available to develop new capabilities such as digital services.
Here are three dynamics technology sellers should consider when they review their strategies.
FITARA
We're just beginning to see the outlines of how departments will implement the Federal Information Technology Acquisition Reform Act, or FITARA. Members of the House Committee on Oversight and Government Reform initially "flunked" the first departments it assessed on that law. Congress wants to see details on department-wide IT spending and governance by:
•    Elevating each CIO's IT budgeting and spending authority in concert with that of each chief financial officer;
•    Adding risk management metrics to IT projects and future funding requests;
•    Deepening department-wide IT portfolio reviews to root out duplication;
•    Continuing to drive data center consolidation; and
•    Using strategic sourcing in acquiring technology.
The biggest change is that acquisition plans and purchase requests that include IT are to be reviewed for approval by the department-level CIO office. Purchases are still made from Congressionally-appropriated budget lines (or programs) and overseen by program managers, but now the CIO will weigh in, looking at things from an enterprise perspective, and with veto authority. 
This may prove frustrating for some program managers who are accustomed to buying what they want. It may also prove challenging for salespeople who are not accustomed to operating at the enterprise level. The idea is that the CIO will focus on taking an enterprise approach for any technology used by more than one program in the agency. This includes cybersecurity tools, data analytics, mobility solutions, network equipment, and software to optimize data centers, as well as office equipment and cloud-provided services.
Centralization and consolidation of IT buying approval means that sales activities for most channel partners will need to become increasingly strategic across each department as individual program authority over technology that's also used by other programs wanes, except  narrowly defined, mission-specific IT requirements.