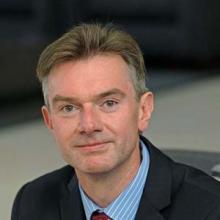 In the future, you'll hear far more about how Dimension Data's cloud computing services can help businesses address e-waste concerns while reducing corporate power consumption. The solution provider has already helped one major toy manufacturer cut the costs related to these areas by 30 percent, according to its 2013 annual sustainability report.
Pass IT On
Compugen spins its own IT asset disposition effort differently, and it's not afraid to use the word "green" even if other solution providers avoid it. Its Green4Good program focuses on finding ways to resell, recycle or reuse old corporate IT equipment; outright disposal is the last resort, said Steve Glover, senior vice president of the Compugen financing arm. His title is important: the company's leasing contracts help it see which customers have equipment that might be eligible. "We needed to invest in how to resell these captive investments," he said.
Compugen has been handling asset disposition for at least seven years (it's an official Microsoft refurbishment partner)—but it added the green twist about three years ago.
The company uses the same in-house team that handles computer images to handle the data wiping on systems taken in for Green4Good. So far, the program has diverted more than 430,000 "IT assets" from landfill; about 92 percent of what is collected is refurbished and resold, he estimated. Clients – including the likes TD Bank and Bank of Montreal – can donate the money from resold items to charities. In addition, Compugen has teamed with Rogers Communications and Microsoft Canada on a related initiative called Connected for Success, which provides computers and Internet access to underprivileged youth at a discounted rate.
"We recover the majority of our costs and there's absolutely a goodwill component," Glover said.
Pages