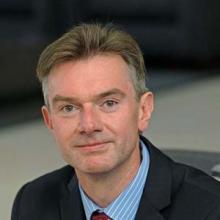 One oft-cited selling point just two years ago was green IT, a trend largely stoked by the rise of various energy-efficiency certifications like Energy Star and the government's interest in materials rating systems including the EPEAT registry.
These days, it's difficult to find a solution provider willing to talk about its green focus. But if you look deeper, you'll discover there's money to be made and good will to be earned by embedding these concerns more deeply into customer conversations.
"Really, it's just about trying to align the economic side with the environmental and social side," said Colin Curtis, director of sustainability at Dimension Data, the $6 billion global services firm.
By understanding the role of rising electricity costs and building partnerships to handle electronic-waste (e-waste) collection and disposal processes, solution providers that still have a foot in hardware sales can distinguish themselves from competitors. 
Address The Global Waste Dilemma
To be clear, Dimension Data isn't a waste management company, but it has found opportunity over the last five years as an array of local regulations have emerged that govern how companies (and individuals for that matter) can dispose of computers, monitors, hard drives and other hardware.
Dimension Data's e-waste program helps orchestrate this process in a way that vendor initiatives and consumer-oriented retail collection campaigns have fallen short in addressing. "If you're a global company, trying to do that with all the local recycling organizations, understanding all the different legislation—this is an overhead that many aren't well equipped to deal with," Curtis said. "If we're supplying the technology, then surely we should help people get rid of it."
NEXT: Pass It On