How PACE Technical Services Adopted The Managed Services Model
Submitted by Sarah Kuranda on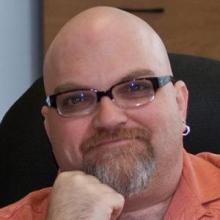 Moving away from a break-fix model to a true managed services model can be a challenge, but according to PACE Technical Services CEO Shael Risman,  it's the key to building a world-class, highly successful business.
Risman revealed what he believes is the secret to making that transition successful during a breakout session at XChange 2014 in San Antonio, Texas. The key, he said, is a team of Complete Care Engineers (CCEs) that helps build a true managed services model around deeper customer engagement.
"That is the offering that distinguishes us from everything else," Risman said.
The formula is one trumpeted by TruMethods President Gary Pica, who calls it a MSP's "superpower."
The CCE's sole role is to engage with clients on-site and perform proactive work, best practice analysis and pass the information along to the Virtual Chief Information Officer, who will use that information to make recommendations on how to bring the client into compliance.
Toronto-based PACE started with just one Complete Care Engineer (CCE), but the move was successful and the company has since expanded to four full-time CCEs, plus a team leader.
"These are things that you never would have noticed when you walked into a client and suggested things off the top of your head," Risman said. "You're bringing these clients into compliance to the PACE way."
The CCE will visit a client around once a month, with more or fewer visits depending on the size of the client, Risman said. A visit starts with a fifteen minute meeting with the client's primary contact to get up to speed, hear pain points and let them know what PACE will be doing for the day. Then the Complete Care Engineer will spend most of the day doing proactive maintenance, such as checking backups, updating firmware, spot checking for anti-virus and more. At the end of the day, the CCE creates tickets for tasks they couldn't complete, problems they found along the way and debriefs the client with recommendations on next technology steps.
Risman said that spending a full day with clients was key. He said PACE tried half-day sessions, but didn't see close to the same results. For smaller clients, Risman said that full days might not be necessary as often, maybe just regular, quarterly visits. 
"It costs you a little more in staffing, but the improvement in customer satisfactions and feedback when we went to the full days was night and day," Risman said.
To develop the process used by the Complete Care Engineers, Risman turned to his team. He asked what they would have done differently if they could go back and act on problems they've seen. Risman said his engineers came up with a list of more than 400 questions to ask clients, and they address these questions on a rotating basis with each visit.
In addition to stronger client relationships, Risman said the profit benefits have been immense for the solution provider. While he had to say goodbye to some clients in the transition, Risman said he has been able to add new clients with stronger revenue, and willing to pay extra for the consultative approach. For example, he said he used to average around $68 per seat for managed services, and how he can charge an average of $160 per seat. What's more, Risman said he'll be able to increase prices as needed because clients see the value of his services.
While solution providers can certainly survive without their own version of a CCE, Risman said he thinks it's the key to becoming a top-notch MSP in today's market.
Without it, "You're not going to get the profit level that you need to be at to be a world-class MSP, which is our goal," he said.