How Orchestra Software Targets "Microniche" Markets To Manage Cloud Transition
Submitted by Rick Whiting on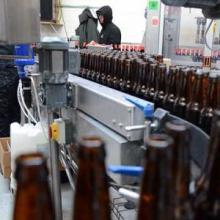 So when that company was acquired in 2008, in the midst of the "Great Recession," Windecker struck out on his own by founding Orchestra Software. He initially developed applications for fuel distributors, an industry that he was familiar with thanks to a family business (which also became his first customer).
The Pacific Northwest, of course, has a significant concentration of craft breweries and Windecker soon realized how few applications had been developed specifically for managing craft brewery businesses. With 3,040 craft breweries in the U.S. as of June 30, according to the Brewers Association (up from just 2,538 one year earlier), Windecker sensed a business opportunity.
So Orchestra developed a version of its application set called "OrchestratedBEER" with all its functionality running inside of SAP Business One. It provides all the applications a craft brewery needs, including accounting and other financial applications, production scheduling, inventory management, purchasing, quality control, brewery reporting, sales management, and more.
It took about nine months to build the initial application – the company had one developer at the time, Windecker said.
For bigger breweries (with 20 to 1,000 users) the company offers OrchestratedBEER Enterprise, which can be deployed on-premises, hosted by Orchestra in a private cloud, or implemented in a hybrid configuration. Windecker said about 90 percent of entreprise customers opt for the private cloud.
Orchestra targets smaller companies with a Software-as-a-Service version of the application called OrchestratedBEER OnDemand, designed for businesses with one user up to about 20.
Demand for OrchestratedBEER Enterprise is growing at a steady clip with the company adding large breweries at a rate of about 12 a year – a 35 percent increase over 2013. Altogether there are about 100 breweries in that target market and 25 are already running the solution provider's applications.
But the real opportunity for Orchestra is among small breweries. Windecker said there are more than 2,000 craft breweries in the U.S. that could benefit from OrchestratedBEER OnDemand. Today those craft breweries are using Excel spreadsheets or applications like Quickbooks to run their business and are eager to adopt more sophisticated technology.
And it's those customers Orchestra is really doubling down on. The company already has 80 such customers and the CEO said demand for the SaaS offering is accelerating month to month.
"Our future, our business model, is selling to the smaller breweries," Windecker said.
<strong class="ignoretablet">NEXT: Barreling Along</strong>
NEXT: Barreling Along