How Orchestra Software Targets "Microniche" Markets To Manage Cloud Transition
Submitted by Rick Whiting on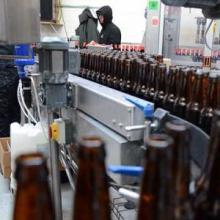 Making the transition from a revenue model based on one-time IT projects to one that relies on recurring revenue from Software-as-a-Service applications can be tricky. Shift the business too fast before the recurring revenue stream has had a chance to grow and a solution provider could find itself with an inadequate cash flow.
That's been the challenge facing Orchestra Software, a Beaverton, Ore.-based solution provider that partners with SAP and develops solutions for craft breweries, the restaurant industry and fuel distributors based on SAP's Business One applications for small businesses.
"For the long term it's better, but in the short term you take a hit," said Brad Windecker, president and CEO, on making the transition to a cloud-based, SaaS recurring revenue model. "For a traditional VAR, it's hard to do."
But it's a move solution providers have to take, Windecker said, because he sees no future in the old reseller model. "In my opinion that business is going away. It's not sustainable to deliver software to customers today the same way it was done five years ago."
Just how Orchestra is managing the transition holds lessons for other solution providers.
Founded in 2008, Orchestra initially took the traditional VAR route by installing on-premises SAP applications for SMB customers. But in the last year-and-a-half the company has been hugely successful providing its applications for the exploding craft brewery industry on a subscription basis running on SAP's Business One cloud software.
Before starting Orchestra, Windecker worked as an SAP software implementation consultant at a large solution provider in the Pacific Northwest. During that time Windecker came to realize that the implementation and business process expertise he gained through that work could be packaged and made repeatable for specific vertical industries – what he calls "microniches."
NEXT: A Brewing Opportunity