Goldman Sachs-Backed Symphony Launches Secure Social Network
Submitted by Tom Spring on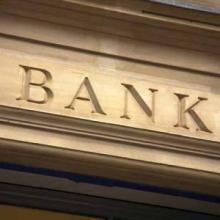 Two deployment options are available, both of which offer the same foundational technology. One is a multi-tenant cloud service where groups of users such as individuals, businesses or workgroups can self-provision their accounts.  The other is available to large enterprise customers and provides the highest level of administration, compliance features and support. Symphony, Silverstein said, can be highly customized to work with services such as Twitter as well as legacy messaging tools and back-end communication feeds.  
Symphony said it streamlines communications and helps companies avoid security risks, liabilities, and compliance issues when employees use a mix of business and freemium social media tools for work and personal communication. When that happens, Silverstein said, audit trails gets scattered across services and stranded on devices instead of being centrally stored and synced.
Symphony said that groups within a business too often work in silos, "dependent on messaging and collaboration tools that lock down information, slow the exchange of knowledge and discovery, and limit the effectiveness of the company's overall service to its clients."
The company hopes to break down walls between business lines with a messaging platform that is interoperable, provides data security, supports compliance requirements, and doesn't require costly software installs.
Symphony enters a crowded market. Financial news heavyweights Thomson Reuters and Bloomberg have similar communication platforms and business models. Just like Reuters and Bloomberg, Symphony would offer communication tools and also provide a platform for third-party data feeds, such as real time market data.
But while Bloomberg has been criticized for being expensive (nearly $2,000 per month per seat) and for its closed architecture, Symphony is touting its platform as affordable at (less than $50 per month per seat) and open-source allowing customers to tweak the platform to their specific needs. By July, Symphony said it will make the service available along with an app store for add-ons so partners can add their own customized tools that meet their industry's requirements.
"We don't view Bloomberg as a competitor," Silverstein said. "We are the platform that you can customize with your own data feeds, Twitter feeds, and menu of communication tools. Our differentiators are easy cloud management, customization and administrative control for a platform that is secure, compliant, and private."
Pages