Goldman Sachs-Backed Symphony Launches Secure Social Network
Submitted by Tom Spring on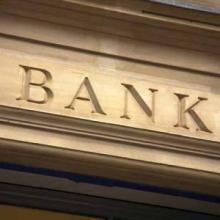 Social media tools have becomes a staple for companies with a mobile and satellite workforce. Whether it's instant-messaging, chat rooms or swapping missives with someone down the hall or on other side of the globe, collaborative tools are a revelation.
But when it comes to financial services and other highly regulated industries, messaging, chat forums, Twitter and internal data feeds can create a compliance nightmare. Symphony Communication Services is a new company that is looking to change that with the launch of a social networking and content platform focused on highly regulated communities.
"We have seen interest from every industry: from healthcare, government, education, and energy," said Al Silverstein, head of marketing and communication at Symphony. "These industries are interested in security, privacy, encryption and integration with existing IT infrastructures that Symphony can deliver," he said.
Palo Alto, Cali.-based Symphony is not your typical Johnny-come-lately startup. In fact, the company was formerly known as Perzo before it was purchased in 2014 by Goldman Sachs and a who's who consortium of financial industry heavyweights.
The company's backers include: Bank of America, BNY Mellon, BlackRock, Citadel, Citi, Credit Suisse, Deutsche Bank, Goldman Sachs, HSBC, Jefferies, JPMorgan, Maverick, Morgan Stanley, Nomura and Wells Fargo. In total, Symphony has received $66 million in financing.
Symphony is in alpha testing mode right now and says this spring it will expand the number of users as it enters a beta testing of the platform. The final release is slated for this summer, said Silverstein. He said Symphony will initially target the financial sector including banks, stock brokerages and investment funds but it will open it up to any industry.
It's too early talk reseller opportunities today, Silverstein said. But he added, "We need the support of a partner community to achieve the type of scale, reach and adoption we are targeting." He said Symphony is currently in talks with a number of solution providers regarding reseller relationships.
Next: Breaking Down Walls