A Channel Primer On Public Sector Procurement Co-Ops
Submitted by Steve Charles on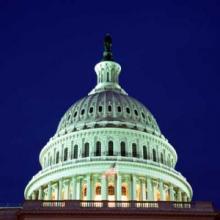 Collectively, states are able to leverage their spending through a single solicitation that obtains best-value pricing and superior contract terms. A multi-state team of procurement and subject matter experts cooperates in the creation of the solicitation, which is conducted by a lead state, in full compliance with that state's laws and procedures, including public notice requirements.
NASPO ValuePoint Purchasing Cooperative Organization awards no contracts, but rather assists the states in their collaboration on solicitations and the resulting contracts.
The Michigan Collegiate Telecommunications Association started in 1982. It has evolved as MiCTA, a state and municipal acquisition association for a variety of network products and network-based services.
These include hardware such as switches and other data center equipment, and services such as Voice over IP, cabling and voice/video conferencing.
MiCTA is based in Saginaw, MI. Once famous for producing automotive steering gear, Saginaw provides an apt metaphor for a changing economy. State and local entities pay a small fee to belong to MiCTA while vendors pay back-end fees. MiCTA has members in all 50 states. Some states themselves are members as are many county and city governments.
U.S. Communities
U.S. Communities was founded in 1996 as a partnership between the Association of School Business Officials, the National Association of Counties, the National Institute of Governmental Purchasing, the National League of Cities, and the United States Conference of Mayors.
It is the leading national government purchasing cooperative, providing world-class government procurement resources and solutions to local and state government agencies, school districts (K-12), higher education institutions, and nonprofits looking for the best overall supplier government pricing. There are no costs or fees to participate.
U.S. Communities aggregates the purchasing power of more than 90,000 public agencies nationwide by offering Participating Public Agencies the ability to make purchases through existing, competitively-solicited contracts between a supplier and a lead public agency.
Each lead public agency awards its contract to a supplier after a competitive solicitation process designed to ensure that Participating Public Agencies receive the highest quality products and services at the lowest possible prices.
Once the lead public agency has awarded a contract with the supplier, the lead public agency allows other Participating Public Agencies in need of similar products and services to make purchases through the existing contract via U.S. Communities. This ensures all Participating Public Agencies have access to the same terms and conditions of the existing competitively-solicited contract.
U.S. Communities does not issue the solicitation for the contracts or participate in the bid selection process with suppliers. However, once the contract is in place, it works with both the lead public agency and the supplier to ensure the contract is administered properly through routine audits as well as additional oversight measures to ensure Participating Public Agencies are receiving the quality products and services of the highest quality and at the lowest prices.
The Benefits Of Cooperative Vehicles
The GSA's federal buying cooperative got started once Congress enabled the agency to offer Schedules 70 (IT goods and services) and 84 (security, law enforcement, and yes, firefighting and rescue equipment) to states. GSA has added several blanket purchasing agreements, including those for continuous network diagnostic and mitigation services and wireless voice/data products. Importantly, it has structured the contracts to include participation by local dealers.
We haven't seen evidence that GSA markets its cooperative vehicles all that vigorously or systematically. Perhaps that makes it a worthwhile sales development project for your company if your products and product-based services are on a contract that encourages and rewards local dealer participation. 
Even in IT, the three major cooperatives and their contracts bode well for the IT channel. Technology manufacturers, whether they sell direct or via VARs, dealers and other resellers, will want to keep on top of evolution of these co-ops in the quest to develop an efficient public sector channel strategy.
Steve Charles is co-founder of immixGroup, an Arrow company.
 
Pages