A Channel Primer On Public Sector Procurement Co-Ops
Submitted by Steve Charles on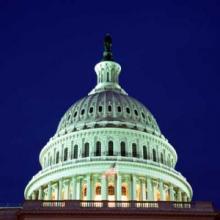 State and local governments are adopting enterprise information technology products and services at an increasing rate. In fact, in aggregate the State and Local market eclipses the size of the federal market. But national distributors and resellers are still having a tough time breaking into state and local government markets.
The U.S. General Services Administration uses the term "cooperative purchasing" to describe its policy of letting non-federal public sector entities use federal contracting vehicles, in particular the GSA's Multiple Award Schedule (MAS) contracts.
For a long time, manufacturers of emergency vehicles kept federally-originated cooperative purchasing from becoming a reality because of opposition by their local dealer networks lobbying Congress. Meanwhile, the less ossified, more agile IT channel embraced it and proved how it could work for OEMs and their channel partners.
At the same time, though, bottom-up, state-based purchasing cooperatives have been growing faster than GSA's program.
Like their analogs at the federal levels, if worked properly, the multiple award co-ops can help suppliers lower sales and marketing costs by giving one-stop access to multiple jurisdictions while involving local dealers who are adding value.
The Upside Potential Of Contract Vehicles
The potential for the vehicles are immense because right now they represent only about 2.2 percent of dollars spent at the state, local, and educational levels (according to research by Onvia). But that's still a big number. Contracts available under the NASPO ValuePoint program, the pre-eminent co-op, drew more than $10 billion in 2014, growing 15 percent. Although states, counties, and cities all participate in purchasing co-ops, state governments tend to use them most.
Besides ValuePoint, two other important co-ops operate nationally. They encourage technology manufacturers, resellers, and dealers to participate.
And a glance at the products and services they offer shows they quickly adapt to changing IT market conditions by including cloud, cybersecurity, and other software services.
Add in the co-op top-down federal program attached to the GSA's MAS contracts, and together these vehicles and their offerings form a kind of vertical ecosystem of supply.
ValuePoint And MiCTA
NASPO ValuePoint is a unified, nationally-focused cooperative alliance. It aggregates the demand of all 50 states, the District of Columbia, and the organized US territories, their political subdivisions, and other eligible entities to spur best practices, innovation, and competition in the marketplace.