Solution Provider CEO: The IoT 'Gold' Lies In Services
Submitted by Lindsey O'Donnell on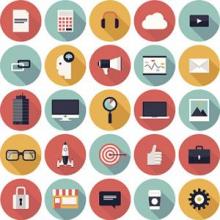 (Note: This story was first posted to CRN.com Aug. 25.)
As intrerest among solution providers in the Internet of Things grows, where are they seeing the biggest opportunity to drive revenue?
The real gold mine in IoT lies in the services on the back end, said Luis Alvarez, president and CEO of Alvarez Technology Group, a Salinas, Calif.-based IoT solution provider.
Alvarez, who spoke at XChange 2016, hosted by IT Best Of Breed parent The Channel Company, stressed that customers don't talk about hardware or software while discussing IoT – instead, they talk about delivering something and the end results.
[Related: Sounding Alarms Over IoT Security]
"The greatest opportunity is in the services side because that is really the differentiator for me in how IoT is going to be deployed in our clients' world," he said. "Whether you're in the SMB space or the enterprise space, it will be all about services."
Solution providers are becoming more interested in the Internet of Things: According to a CRN survey, 49 percent of channel leaders see IoT as a meaningful opportunity.
Alvarez, for his part, has been working in the IoT space long before this year. Because his business is located in Salinas, where many agricultural businesses operate, the solution provider executive has been able to use IoT solutions to solve issues such as asset monitoring and operational efficiencies.
"The goal for most of my clients on the manufacturing side of agriculture is to reduce head counts by half, and increase the yields by 100 percent in those same plants over the next five years," he said.
For example, Alvarez Technology Group has been working with Netherlands-based Floricultura, which transports orchid seedlings to San Francisco to be grown in a greenhouse.
The solution provider has connected the greenhouse so that robots drop plants into larger cups as they grow and add more dirt, a process Alvarez said is completely automated and controlled at the back end.
But one of the main money drivers in this application is the managed services agreements so that Alvarez Technology Group can maintain the system and make sure that nothing goes down.
Another growing part of IoT is data analytics, said Alvarez, and Alvarez Technology Group has actually spun up a data analytics unit he said will be "one of the fastest-growing areas of the company."