Sounding Alarms Over IoT Security
Submitted by Rick Saia on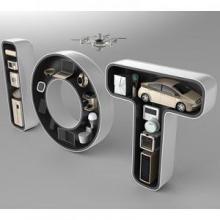 As businesses move toward implementing Internet of Things technology, they may be forgetting a critical element, yet one that could provide more opportunity for solution providers.
That element is security. Tripwire, a provider of endpoint detection and response, security and compliance solutions, says less than one-third of organizations are prepared to handle the security risks that will accompany the Internet of Things.
In a survey of more than 220 security professionals who attended the BlackHat USA 2016 conference in Las Vegas earlier this month, only 33 percent said their organizations were prepared to handle the security risks associated with IoT. Meanwhile, only 34 percent of respondents believe their organizations accurately track the number of IoT devices on their networks.
"The Internet of Things presents a clear weak spot for an increasing number of information security organizations," said Tim Erlin, director of IT security and risk strategy for Tripwire, in a statement provided by the Portland, Ore.-based vendor.
Little wonder, then, that the global IoT security market is expected to soar at a combined annual growth rate of 55 percent between 2016 and 2020, according to a separate report by MarketResearchReports.biz.
There's a lot happening in that market, and here are a few items from around the web – including CRN – to help keep you up to date on IoT security.
THE NEXT WEB: Improving Data Security
Scott Gerber offers 13 ways companies should tighten data security amid IoT's growth, from backups to using a two-step verification process.
CRN: Citing Security Concerns For IoT, Solution Providers Applaud New Protocol
A conglomerate of technology vendors has developed a protocol to address IoT security challenges, Lindsey O'Donnell reported in July.
SDXCENTRAL: Fortinet Finds IoT Security Predictions Are Coming True
Craig Matsumoto refers to a Fortinet blog post that checks in on predictions the security vendor made last year.
BUSINESS INSIDER: How The Internet Of Things Will Affect Privacy And Security
Andrew Meola outlines eight issues that could impact both the B2B and B2C markets.