XChange 2014: Customer Experience Is The 'Ultimate Opportunity' For Solution Providers
Submitted by Sarah Kuranda on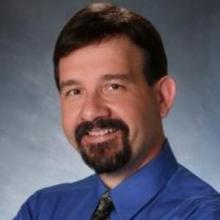 When Staples, Office Max and Office Depot approached the market with nearly identical product offerings, logos and low customer loyalty around eight years ago, they recognized that they needed a change to stand out, Joseph Michelli, consultant at The Michelli Experience and best-selling author, said.
The companies all invested a lot of money in tweaked logos, messaging and imaging around their new brand positions. However, Michelli said in his opening keynote at XChange 2014 in San Antonio, Texas, that Staples was able to really pull ahead of the pack with a new tagline of "That Was Easy," and wrapping a corresponding customer experience around that. The differentiator for Staples became delivering on that customer promise of easy, Michelli said, and a focus on people over just products.
It isn't just Staples, or even retail companies, that can benefit from this people-focused approach, Michelli said. For the channel, Michelli said it was the "ultimate opportunity" for solution providers to figure out how to add value to products that they bring to market, when their competition is likely selling similar or identical hardware.
"An experience-based business is one that is not satisfied with just operational, transactional excellence. It is committed to an emotional value proposition and that emotional value proposition is demonstrated through the loyalty and repeat business from customers and ultimately is focused on a customer journey, not a transaction within a silo, but the horizontal journey of your customer from pre-consideration to following the sale," Michelli said in his keynote.
The relationship with the customer will move through four stages, he said, starting with confidence and integrity, where a customer has faith you will get the job done. Then the customers will exhibit pride in their choice, feeling accomplished themselves for choosing such a good fit for their business. Finally, he said the ultimate stage for the customer experience is passion, where the customer can't imagine running their business without you.
For examples, Michelli said to turn to brands such as Ritz-Carlton, Zappos and Starbucks who have placed a strong stake in the ground for their customer experiences. For example, he said when customers go to Starbucks, they aren't going just to grab a quick cup of coffee, they're going for the experience, a smile and the company's "create inspired moments" philosophy, whether they realize it or not.
The big benefit for businesses of turning to a people-focused strategy is that, ultimately, undercutting the competition on cost simply isn't sustainable. He cited survey results that showed that customers were willing to pay 50 percent more for a better experience. What's more, he said an Oracle survey found that companies that were able to execute a high-service growth strategy saw annual growth rates of 20 to 40 percent. On top of that, Michelli said that those with a services and customer experience focus are three times more likely to hold the client and four times more likely to cross sell them.
"If we just focus on profit and we don't focus on customer, there is no pipeline to long-term profitability," Michelli said.
NEXT: Where Do You Start?