Will 2017 Be A Big Year For MSPs?
Submitted by Rick Saia on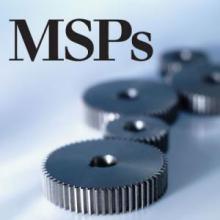 Security and cloud computing will have the biggest impact on corporate technology organizations in 2017, and may create opportunities for managed service providers, according to research by IT staffing specialist TEKsystems.
What may be even better news, according to TEKsystems' findings, is an anticipated rise in IT spending. Nearly half – 49 percent -- of the more than 700 IT leaders surveyed in October expected an increase in IT spending in 2017. That's up from 39 percent who saw budget increases in 2016. Only 39 percent expected the same budget allocation for next year, down substantially from 51 percent in the survey taken for 2016, according to the findings.
For the third straight year, security topped the list of technologies that will have the biggest impact on business. Cloud computing, which was fourth last year, rose to second in the latest survey, indicating the technology's continued growing use and influence. Further, 65 percent of IT decision makers forecast increases in security spending in the coming year, barely changed from the 66 percent that forecast higher security spending in 2016, TEKsystems said. But 60 percent said cloud spending would rise, soaring from 48 percent a year ago.
[RELATED: What Were The Top 10 Managed Services Stories Of 2016?]
It's in those two disciplines where managed service providers can find opportunities, according to Jason Hayman, market research leader for TEKsystems, based in Hanover, Md.
IT decision makers are "looking for those [MSPs] that can specialize" in those areas, and others "where you maybe can't hire or find or maybe train that type of expertise," Hayman said in an interview with ITBestOfBreed.
What may also help MSPs that have those skills in-house is a tough technology hiring market. According to Burning Glass Technologies, which analyzes the tech job market, it takes longer than the industry average of 45 days to find someone with the right skill sets in key jobs tied to security and the cloud. The survey says it takes a company 96 days, on average, to fill a cloud security role; 63 days for a web security position; and 62 for a cloud computing role.
The TEKsystems survey found that 43 percent of the IT decision makers said they'll increase spending on managed, project-based or "statement of work" services in 2017, up more than one-third from this year, when 31 percent said they were looking at an increase. Meanwhile, 43 percent forecast budget increases for staff augmentation in 2017, up from 38 percent.
On the other hand, TEKsystems forecasts less dependence on IT outsourcing, with only 29 percent of IT organizations represented planning to spend more on it in 2017, down from 37 percent last year.
Hayman sees that as another opportunity for MSPs that can focus on specific services while their customers can keep an eye on what they're doing.
"The MSP is actually going to be the one responsible for sourcing and managing the team on that day-to-day basis," Hayman said, "and that just frees up the end customer … to take on other responsibilities, work on innovation, and other, more strategic types of roles."
John Motazedi, CEO of SNC Squared, a solution provider based in Joplin, Mo., that provides managed services, sees a better year ahead for the MSP business, especially given the upcoming political changes in Washington, D.C.
"We are switching to a more conservative party," which will mean "a better year for business, maybe a little more leeway on taxes," he said.
"Overall, the picture looks good for tech heading into 2017," Hayman said in a statement. "Budgets are up and IT departments are expecting to be able to support overall organizational demands at a high level while also being able to support business growth."