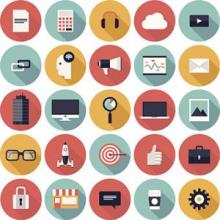 (Note: This story was originally posted to CRN.com on Aug. 16.)
Solution providers believe the road to potential success in the lucrative Internet of Things market runs through their application development teams, which is why they're bolstering that function.
Companies bringing IoT solutions to market face several hurdles, including interoperability, security and data management challenges - and staffing up with IoT application developers is critical for tackling these issues, solution providers tell CRN.
Ron Brown, vice president of operations at Digital West Networks, a San Luis Obispo, Calif.-based MSP, said his company is pushing IoT app development "to a new level" and aims to double the team next year as it dives deeper into IoT consulting and security services.
[Related: CRN Presents: The IoT Channel Chronicles]
"Fundamentally understanding development really helps us on the security side for penetration testing," Brown said. "If we really understand how an app is built and how it works, it helps us [find security weaknesses]. If we can use best practices in terms of secure software design … it helps us so we're not spending months trying to find flaws - [instead] it would take us hours or days."
Application development, as it relates to the Internet of Things, is gaining traction as a whole globally. According to a July survey by market research firm Evans Data, the number of developers currently working on IoT apps has increased 34 percent year over year to more than 6.2 million developers today.
Solution provider powerhouse World Wide Technology also is ramping up its application development group in preparation for IoT. Last year the $7.4 billion solution provider acquired Asynchrony, which specializes in application development.
"[Application development] is extremely important," said WWT CEO James Kavanaugh, whose company is ranked No. 12 on CRN's 2016 Solution Provider 500. "From that [acquisition] we have an AppDev group - about 240 people from Asynchrony plus another 140 people - so we're close to 400 people just in our AppDev group. And we're hiring at a very fast clip."
App development presents an opportunity to monetize IoT for the channel, according to an exclusive study by The Channel Company, the parent of CRN, which interviewed 241 channel players on their Internet of Things outlook.
The study found that IoT application development was ranked fifth in providing the greatest opportunity for channel companies - behind sales of IoT hardware and software, installation and maintenance of IoT hardware, IoT consulting services, and sales of network infrastructure to support IoT deployments.
Development resources will be needed to meet the growing demand for packaged IoT solutions for specific business processes and vertical industries, as well as for providing application development services for clients' custom IoT development projects.