When The Tech Guys Help Land The Sale
Submitted by Rick Saia on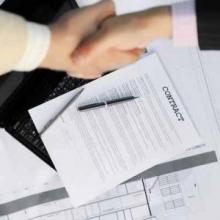 Sales and engineering professionals have historically been viewed as people of two distinct disciplines whose work generally didn't cross over the imaginary line separating them.
Think about it: Would the maitre d at a 5-star restaurant double as the head chef?
The sales reps initiated and closed the deals, while the engineers designed stuff and helped deliver the end product.
[RELATED: Five Ways To Get Better At Sales]
But some solution providers have realized the value of bringing the two sides together, especially with increased demand for technology services.
"It makes a huge difference," says Brian Hanify, vice president of sales and marketing at Akuity Technologies, a solutions provider based in Auburn, Mass. He said Akuity has someone from the technical side on almost all sales engagements.
"It is a key differentiator for us," Hanify said in an email to ITBestOfBreed. "We get technical people involved very early so that we have a solid fundamental understanding of a client's current environment, requirements and desired outcome."
Having the technical side – or what some would call "subject matter experts," or SME – involved may actually be a must for business. Ian Altman, a writer and speaker on sales force issues, wrote last month on Forbes.com: "Given a choice between the salesperson and the SME, clients prefer to meet with the subject matter expert."
Customers want to find people who understand their issues and "are likely to deliver tangible results," Altman wrote on his own website. What that requires, he added, is the "ability to ask great questions and listen carefully."
That's what Kevin Goodman, managing director and partner at Cleveland-based solution provider BlueBridge Networks banks on when he sends an engineer in with someone from his sales team.
"Listen, absorb, and then feed back solutions," he said. BlueBridge engineers are required to "be the scribe" during the sales meetings, so that "they're listening, they're detailing, they're vetting, they're perhaps joining in the Q&A" and asking important questions, maybe difficult questions to help the BlueBridge team understand what the client is looking for, Goodman said.
That helps both sides find what can be done realistically, even if it winds up tempering clients' expectations.
"Even sales-y engineers can't help but be truthful, and that honesty resonates well with clients," adds Dominic Grillo, executive vice president at Atrion Communications, a solution provider in Branchburg, N.J."
Grillo believes that initial meeting can go a long way toward building a strong relationship with a client.
"Even if they are primarily doing post-sales professional services, it's beneficial when they can build a relationship with a client and can speak clear English," he said in an email reply to a question from ITBestOfBreed. "We think that's certainly a differentiator that strengthens our standing with clients."
But can every engineer jump into a sales call?
Beyond the listening skills cited by Goodman and Altman, being able to tell a story can help, Altman wrote on his website. "Great storytellers share examples of how [they] solved" challenges similar to those the client is facing.
First things first: Engineers must "deliver products and services in an efficient, best-practice manner," Goodman said. Beyond that, he added, come the skills and personality traits he wants from his team members in a sales meeting.
He specifically wants to know "how they work in teams and how they can be proactive and assertive in their communications skills."
"Generally," adds Grillo, from Atrion, "we try to hire engineers who have enough of a personality to be able to handle themselves in front of customers."