Want To Sell IoT? Here's What You Need To Know
Submitted by Rick Saia on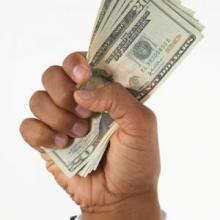 The Internet of Things is hot, so hot, in fact, that research firm IDC says it's a key driver behind a projected rise in technology spending by non-IT business units by 2020.
Therein lies part of the challenge for solution providers' sales teams: having or gaining a strong understanding of the challenges a business faces, which means talking with people in the business units who may not have a complete understanding of how IoT works. According to several channel partners, that may stretch out the sales cycles for IoT, requiring sales teams to be more patient in bringing home the revenue.
"In the traditional VAR space, you had a journey resulting in a large PO, but with IoT, there is not a huge transactional path at the end, which underscores the fact that VARs shouldn't give away their services for free," Michael Lomonaco, director of marketing and communications at Open Systems Technologies, a Grand Rapids, Mich.-based systems integrator, told CRN.
In this video, CRN's Lindsey O'Donnell, who covers IoT, addresses the challenges solution providers face in the growing IoT market, notably in the various phases that make up the sales cycle. She also addresses where solution providers can find early successes.