Talk Back On LinkedIn: Sales And Marketing Make A Mesh
Submitted by Rick Saia on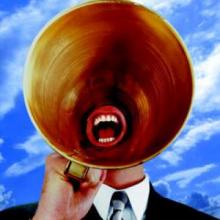 Do your sales and marketing functions work more collaboratively today? And how well do your vendor partners treat you? These are two of three new posts this week on IT Best Of Breed's LinkedIn page, and we invite you to weigh in.
Sales and marketing: How well do they mesh?
As more channel partners shift from transactional to service provider models – fed in large part by the rise of the cloud – their approach to sales must shift as well. That's why, for many channel partners, sales and marketing work more in concert. What about you?
HPE partners: Would any of these acquisitions help you?
While Hewlett Packard Enterprise's planned sale of its software division and its decision to spin off and merge its Enterprise Services business with CSC give the company a chance to concentrate on its core business, how could HPE expand that core? CRN's Joseph F. Kovar broached that topic recently by looking at 11 potential acquisitions. Would any of them help your business?
Do your vendors do stuff like this?
Here's a link to a post aimed at vendor companies about how they should work with their channel partners. How well do your vendors treat or help you?
(Not a member of the IT Best of Breed LinkedIn group? Click here and sign up today!)