Talk Back On LinkedIn: How Has Business Been This Year?
Submitted by Rick Saia on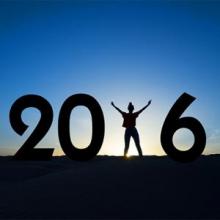 2016 is entering its final days. How did this year go for your company? What are you doing on the sales side to close out the year? And, are customers becoming more confident in cloud security? These discussion starters are up on IT Best Of Breed's LinkedIn page, waiting for you to weigh in.
How has business been in 2016?
As we near the end of the year, it's time to take stock how good business was for your company in 2016. Share your stories, and on the ITBestOfBreed home page, please take our poll on the topic.
10 Sales Tips To Close Out The Year
Looking to meet a quota? Here are 10 tips to help ring up more sales before year's end.
More confidence in cloud security?
Are more customers confident in cloud security solutions? A report by TechSci Research says the market will top $10 billion by 2021, and Optiv Security cited cloud security growth in its announcement this week that private equity giant KKR will buy a majority stake in the firm.
(Not a member of the IT Best of Breed LinkedIn group? Click here and sign up today!)