Talk Back On LinkedIn: How Does Business Make IT Spend Decisions?
Submitted by Rick Saia on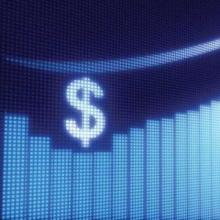 Most IT purchasing decisions within business either originate outside the corporate IT organization or are fully executed outside IT. Does that thrust you squarely in the middle of a conflict? That's just one of three new posts this week on IT Best Of Breed's LinkedIn page, and we invite you to weigh in.
Where do IT procurement decisions come from?
Forrester analyst Bobby Cameron focused part of his Best Of Breed Conference presentation this week on how more IT buying decisions are either being launched or executed by non-IT departments. Does that sometimes thrust you into the middle of a "tug of war" within a client organization?
If you're a Dell or EMC partner, how do you like your future?
The top executive for the combined channel program of Dell and EMC had lots of good things to say this week about its structure and potential as the uber-program begins to take shape. If you're a partner of either or both, are you excited for what the future holds?
As we get closer to picking the next president, what are your feelings on how the election of either Hillary Clinton or Donald Trump will impact your business?
(Not a member of the IT Best of Breed LinkedIn group? Click here and sign up today!)