Q&A: Bruce Temkin On How To Create And Maintain Customer Loyalty
Submitted by Matt Brown on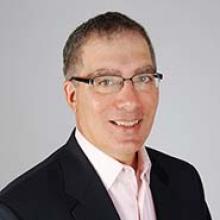 Leading provider of this, globally recognized in that. These platitudes are fine for your web site, but if you're honest, you'll admit that your customers will have the last word. And from the looks of a recent report, the last word might be a little discouraging.
The Tech Vendor NPS Benchmark 2014 report was released recently by the Temkin Group, and the results are less than stellar. The report determines customer loyalty using the Net Promoter Score, a measurement developed by Bain & Co., author Fred Reichheld, and Satmetrix Systems.
This is the third year Temkin has issued the report, which is based on analysis of feedback provided by 800 top IT executives willing to dish about 63 solutions providers.
The results aren't pretty. NPS scores can reach a high of 100 and a low of -100. While the highest score in this year's report was a very good 48 earned by EDS, several companies' scores were below 10, including Capgemini (3) and Infosys (8). And a few, including Cognizant (-4) and Wipro (-2), dipped into negative numbers. In fact, the average score dropped to 23.1 from 24.7 last year. It was 33.6 in 2012.
But take heart. Bruce Temkin, the group's founder, says winning customer loyalty comes down to two simple sounding rules: Have great products and services, and work to maintain relationships. He spoke recently with senior editor Matt Brown.
Is there some great secret to customer loyalty?
"At the end of the day in this space, if you're not delivering the products and services they want, they're going to leave you pretty quickly. That said, IT decision-makers rate vendors on the products and services, but relationships and experience have a higher connection to loyalty than the products."
Are certain customers easier to please?
"The more self-sufficient the (customer's) tech group is, the more it's just about the product. That's what they care about, they're less interested in the relationship."
Is it easier or harder for a younger, or fast growing company to gain or maintain customer loyalty?
"It's easier and harder. A younger company will have a clear set of offerings. They have no legacy systems, and they haven't been acquired, two things that make it hard to provide a consistent experience. They've got a single mission and a single focus. It's harder, though, because they need to build new business, and grow rapidly, and that can lead to an unhealthy focus on new business development. What suffers over time is the client experience."
If there are two or three keys to maintaining customer loyalty, what are they?
"Segment your customers, some big some small. Develop some metrics around the health of that relationship. You want to be able to say this account is happy or unhappy, and if they're unhappy, what can we do about it? It forces a dialog between the vendor and the client. Encourage account teams to have discussions."
What are the top companies in the NPS report doing right, and what are the low scorers doing wrong?
"Let's take VMWare. We have an innovation index, and they score very high. They're viewed as delivering very good technology, and they're active in listening to the voice of their clients. They're very proactive. At the bottom, these are companies that can end up losing their way. It's very easy for a tech vendor to focus completely on products and services and become super introverted. The result is the products and services get worse, you end up with broken relationships. It's sort of a death spiral. The customer doesn't want to tell you much, and you're not listening much. You're losing touch."