Keep The Sales Team Trained – Especially Millennials
Submitted by Rick Saia on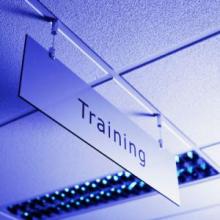 As much of the channel shifts to a recurring-revenue sales model, it changes the way solution providers sell.
And millennials – those born generally between the early 1980s and around 2000 -- who make up most of today's workforce, have a different approach toward the sales process – and work in general -- than that of their Generation X and baby boomer colleagues and predecessors.
Put millennials and recurring revenue together, and you might have a platform for sales success.
"You have a lot of millennials who maybe start in the recurring revenue model," Brian Strosser, chief operating officer at solution provider giant DLT Solutions, told IT Best of Breed. "For some of them, they get it; that's kind of the world that they're starting to grow up in."
But for someone who has been selling for a while, the recurring revenue model "is a little bit foreign," Strosser says. "It's definitely different and it does require development. But for the most part, it's different for a lot of folks, and it does require change and development."
What leads to sales success in a recurring revenue model? "People [who] are strong in terms of maintaining [and] supporting customers over time," Strosser adds. "These are people that are good at upselling services, have a strong customer service mentality … strong [at] follow-up with the customer, [and] strong account management skills."
Are you looking for some tips on how to train your sales force, especially millennials? Here are three resources from around the web.
RICHARDSON: Content innovation – new modes for new learners
To teach new tricks to multi-generational sales organizations, training must be flexible, personalized and easy to handle, Chris Tine writes.
SALES READINESS GROUP: How to engage millennials in your sales training program
Similar to some of Tine's points, Norman Behar offers six steps that illustrate dramatic changes in training technologies that accommodate the learning styles of millennials.
SALES TRAINING CONNECTION: Collaboration goes a long way
Technology aside, Richard Ruff addresses the "team" aspect behind sales, and urges readers to leverage the team dynamic that competitive millennials like.