Fortinet, HP Inc., Sungard Availability Services Move to Adopt Recurring Revenue Model. Will Partners Keep Up?
Submitted by Michael Novinson on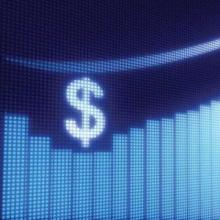 Fortinet, HP Inc. and Sungard Availability Services have embraced consumption-based or as-a-service sales, but the IT channel has often struggled with supporting an annuity business model.
The three channel-centric vendors have transformed their own organizations to support cloud and managed services, their representatives said during a panel discussion Tuesday at the Best of Breed Conference, hosted by IT Best Of Breed's parent firm, The Channel Company. In many cases, though, telecom agents have surpassed solution providers in building a cloud practice focusing on business outcomes rather than transactional sales. 
"The agents that I'm talking to are changing more quickly, because they have less of a selling motion," said Carmen Sorice, senior vice president of Sungard AS's global channel sales. "They seem to be moving at an accelerated rate. In some cases, they're building a stronger position with clients [than the IT channel]."
Speaking at the Loews Atlanta Hotel, Sorice that the transition for agents from selling telephone networks to selling cloud has been relatively seamless since both are consumed on an as-needed basis and paid monthly. Conversely, many solution providers are still stuck with a transactional sales model and don't have sufficient incentives in place for their sales teams to spur recurring revenue sales.
"They [agents] are not selling boxes," Sorice said. "They don't have a lot to pick up on in terms of converting their sales force."
Vendors, though, are making dramatic shifts in their own organizations to provide technology in the way end users most want to consume it.
As Fortinet looked to shift from product to solution sales, the Sunnyvale, Calif.-based vendor got rid of all but two of its 25 or 30 salespeople and hired new folks who were more familiar or comfortable with recurring revenue sales, said Joe Sykora, Fortinet's vice president of Americas channels and enhanced technologies.    
"Margins got thinner and thinner and thinner, and we all had to shift and go with the market," said Sykora, who has managed Fortinet's channel program for seven years.
At the same time, the size of Fortinet's workforce has exploded from less than 2,000 employees 18 months ago to 4,600 today, with most of the additional employees coming in the systems engineering space or around other engineering resources to help partners win business in the field.
"If you're a salesperson, cybersecurity is an unknown," Sykora said. "And whenever you have unknowns, of course they're going to go back to selling what they know." 
Fortinet additionally hired industry experts around managed security services, cloud, health care and financial services to help solution providers build security practices from scratch, Sykora said.