Cisco Launches White-Label Meraki Offensive To Drive Recurring Revenues
Submitted by Mark Haranas on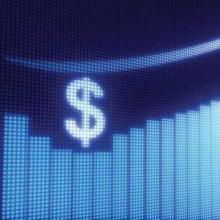 (NOTE: This story was originally posted to CRN.com Dec. 20.)
Channel partners of Cisco that want to drive more recurring revenue stand to gain from an unprecedented white-label, service-driven initiative the networking giant is undertaking through Meraki.
The initiative aims to provide partners with new and unique ways to drive recurring revenues to make managed services 20 percent of Cisco's $1 billion in annual Meraki sales. San Jose, Calif.-based Cisco says it has opened up APIs and licensing models, and improved its Meraki MSP Dashboard with the goal of making networking simpler to install, deploy and manage for both partners and customers.
"One of the top priorities is how we can take partners selling traditional services, installation services, and how we can enable to them to sell more value-added services using our APIs -- that's a big push for us," said Ghazal Asif, director of global channel sales for Cisco Meraki, in an interview with CRN.
[RELATED: Aruba President: Mobile First Platform Is A Partner Recurring Revenue Game Changer Vs. Cisco Meraki's 'No Differentiation' Model]
"Before, we had exposed one or two APIs specifically for service providers, but now we want to make our platform open, programmable and extensible and the partners and service providers really like this idea of being able to build additional applications on top of the platform," she said.
Meraki managed services currently make up less than 10 percent of annual revenues for the product, but Cisco aims to move that needle to 20 percent, said Asif.
There's been over 10,000 global integrations using Meraki APIs and Cisco has already built a 600-person developer community around the cloud-managed Meraki portfolio which includes switches, security appliances, phones, wireless LAN, security cameras and mobility management.
"Meraki gave us the ability to go full-stack with our customers," said Manak Ahluwalia, President and CEO of Aqueduct Technologies, a Cisco Gold partner named in CRN's 2016 MSP 500 Elite 150 list. "Meraki enabled us to go develop the multi-tenant environment in the cloud to support these customers, deploy these technologies, have a shared view with them and we have the ability now to actually provide a much greater value."
Aqueduct's Cisco Meraki business grew 50 percent in 2016 capturing upwards of $7 million in revenues for the Waltham, Mass.-based solution provider. Ahluwalia projects that white-labeled Meraki solutions will represent 20 percent of the company's overall recurring revenue sales over the next year or two.
Aqueduct's Meraki-as-a-Service offering, which is sold under the Aqueduct brand, currently manages some 250 devices for 10 customers, providing services around networking, security and end-user help desk along with consulting work.
World Wide Technology, a $7.5 billion solution provider and top Cisco partner, manages tens-of-thousands of devices with Meraki that include many Fortune 500 companies, according to Robert Elfanbaum, general manager and vice president of WWT's Asynchrony Labs.