Q&A: 8x8 CMO Talks On-Premise To Cloud Shift
Submitted by Mark Haranas on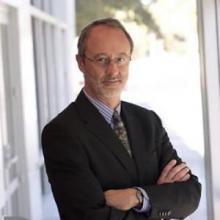 2015 is the year solution providers and VARs need to start shifting their on-premises unified communications and VoIP solutions to the cloud or risk falling behind.
On-premises private branch exchange (PBX) systems have been stagnant in the market, with low-single-digit growth rates over the past few years, compared with hosted services growing in the double digits, according to an Infonetics Research report. Infonetics expects cloud PBX and UC services to be about a $12 billion market by 2018.
Recently, the unified communications and hosted VoIP solutions specialists 8x8 announced a partnership with Arrow Systems Integration, a subsidiary of Arrow Electronics, in an effort to increase its cloud presence.
8x8 CMO Enzo Signore talks to IT Best of Breed about the trends in the space and how solution providers need to shift toward cloud communication solutions for their customers.
How should solution providers/VARs start shifting toward cloud communication solutions for their customers?
The cloud communications market is very large and growing very fast. According to Frost & Sullivan it's a $2.5 billion market today, growing at 30 percent CAGR, and therefore expected to become a $10 billion market in 2020.
Not playing here will be a major strategic mistake. The key though is to play with the right vendor since the market requirements are complex and getting more challenging with the migration to midmarket and distributed enterprises.
When selecting their cloud communications partner, channel partners should ask these questions: Can you offer UC/Telephony and Contact Center on a single bill? Can you onboard a 1,000-plus seat customer in few weeks?  Can you provide deep integration with all major customer relationship management applications like Salesforce, NetSuite, Zendesk, etc.?
Also, do you provide a complete suite of analytics to help the CIO keep control of the solution? Can you provide services on a global basis for international customers? Do you have the financial strength and profitability to keep investing and innovating in the future?
The answers to these questions will be critically important to drive revenue, reduce churn and therefore increase the profitability of the solution provider/VAR.
Are you hearing concerns from businesses who may be afraid to switch to cloud?
The total cost of ownership for cloud is typically always better than for on-premises solutions. A customer needs to include the cost of usage -- telephony minutes that come bundled with cloud unlimited extensions offers -- the cost of upgrades, which is zero in cloud, and the cost of managing a complex on-premises solution. 
We polled our customers and asked them how much they saved in IT resources when they switched to 8x8 -- the answer was a stunning 50 percent. On average, they were spending 25 percent of their budget and resources to manage their on-premises communications solution and after they adopted 8x8 they cut that cost in half.
Loss of control is another concern that 8x8 has addressed. In February, we released a groundbreaking portfolio, called the Virtual Office Analytics Suite that empowers any CIO, IT manager or even a Line of Business, to know in real time everything about their virtual PBX and every single extension. 
The CIO can now look on his iPhone while traveling to Singapore on a business trip and see how many calls have been made, how many have been returned and monitor the MOS score of every extension. This is empowering the CIO with an ability to shift focus onto the company's strategic initiatives.