Partnership Between Tech Data, NetEnrich Will Boost Azure Migration Capabilities
Submitted by Michael Novinson on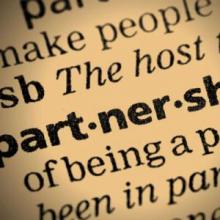 (NOTE: This story was originally posted to CRN.com Sept. 9.)
Partners of Tech Data may find it easier to assess, migrate and manage workloads in Microsoft Azure and Enterprise Mobility Suite after the announcement of a deal between the distributor and NetEnrich.
Clearwater, Fla.-based Tech Data said its agreement with NetEnrich, based in San Jose, Calif., is intended to give solution providers a hand with Azure server setup, migration and management, backup and disaster recovery. NetEnrich can manage the migration of everything from infrastructure to applications to virtual machines, Maurice Hamilton, Tech Data's vice president of technical services, told CRN.
NetEnrich's experienced staff and pre-existing tools around migration assessment made the company the right fit for Tech Data, Hamilton said. He also praised the company's ability to provide a completely turnkey solution at a competitive price, although Tech Data declined to publicly disclose pricing information.
[RELATED: Soft Mobility, Data Center Demand Drag Q2 Sales Down For Tech Data]
"They met the standards we were looking for, and those were exceptionally high standards," Hamilton said. 
Feedback from partners migrating to the channel with customers using Microsoft Azure prompted Tech Data to seek out a third party that could provide support during this process, Hamilton said.
NetEnrich's cloud services complement Tech Data's existing technical cloud assessments, which are designed to evaluate cloud readiness and provide sizing recommendations and best practices around cloud migration.
The arrangement builds upon a third-party support partnership Tech Data has had around Microsoft Office 365 for the past two years, Hamilton said.
NetEnrich does have limited engagements directly with end users, but Hamilton said all business being sourced through Tech Data will be led by the distributor's solution provider partners. NetEnrich's contract with Tech Data has provisions in place ensuring the company won't directly touch or interact with any of the solution provider's customers, Hamilton said.
All business being conducted between Tech Data partners and NetEnrich will go through and be facilitated by the distributor, Hamilton said. Tech Data plans to promote the new agreement with NetEnrich primarily through word-of-mouth as well as during partner events, according to Hamilton.
Invenio IT has traditionally delivered services based around the Datto product line, but is increasingly encountering clients exploring Azure for virtual machines, applications and developments, according to Dale Shulmistra, business continuity specialist for the New York-based Tech Data partner.