How Can You Be A Hero For Mid-Market Companies?
Submitted by Susie Cummings on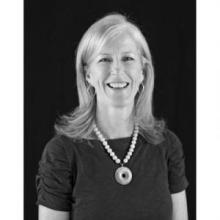 Susie Cummings (pictured) is senior vice president of managed services and infrastructure solutions with SWC Technology Partners, based in Oak Brook, Ill. She is one of CRN's Women of the Channel for 2016.
Mid-market business leaders know they must embrace new technology to improve their companies' bottom lines and accelerate growth, but where do they start?
In its recently released 2016 Mid-Market IT Report, SWC Technology Partners revealed four common best practices among businesses that successfully leverage technology to drive value. When these strategies are implemented effectively, they increase efficiency, agility and innovation throughout every layer of business, from sales and marketing to operations to workforce productivity.
If you're working with a mid-market company that's looking to drive more value by leveraging technology, here are four keys they need to do that effectively:
1. Ensure IT executives have a seat at the leadership table.
Providing IT leaders context into key decisions enables them to bring valuable insight, resulting in tight alignment between technology and business strategies. IT executives achieve that alignment by knowing the business, defining success, measuring the value of their initiatives, and making recommendations based on making an impact on overall business goals. Meanwhile, CEOs play a big part in creating a well-aligned IT function by opening the circle to include IT, identifying a business champion for each IT project, and creating incentives for success.
2. Develop a strategy to leverage the cloud's agility, scalability and economics. 
Recognizing the rewards reaped by early cloud technology adopters in large and small businesses, mid-market companies are increasingly committing to using the cloud. Why? Cloud solutions allow companies to move quickly to address risks or seize opportunities, to start small and scale immediately, and to realize significant savings, especially in hardware and support costs for their data centers. Companies achieve success by taking a measured approach to cloud adoption, always keeping users at the center of everything, and ensuring that existing integrations don't suffer. They also identify business value and ROI, consider the cloud first for new implementations, and proactively address continued management and security responsibilities.
3. Make data-based decisions about growth.
Rich and flexible data allows executives to make decisions based on fact, not gut. Companies that find the most value in their analytics platforms tend to focus on decisions rather than efficiencies. If an analytics solution is built to save an employee time in preparing reports, it's often not worth the money invested. Truly valuable analytics solutions allow for better decisions: big decisions that have significant value or many small decisions that add up to big dollars over time. Successful companies take an agile approach by starting small to manage project risk and ensuring that the highest-value problems are solved first, and quickly.