Blog Roundup: Keep Your Customer Secure - And Satsified
Submitted by Rick Saia on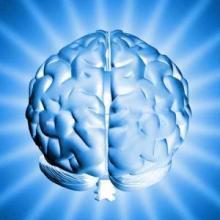 The constant threats to corporate infrastructures have led to higher demand among solution providers for managed security services, a market that's expected to continue to grow over the next few years.
A report last month by Research and Markets said the global managed security services market will grow at a combined annual growth rate of 11.9 percent from 2016 to 2020. Research and Markets cited the increased use of mobile devices, in particular, as a key driver.
This blog roundup highlights three recent posts by solution providers that can enhance your understanding of information security efforts among your customers – and your would-be customers.
CDW: Keeping security partners on retainer
As security threats and incidents have become the norm, Julie Kriedemann outlines three reasons businesses should keep their trusted partners on retainer to protect their information infrastructures.
QUEST: Know the threats you face
CEO Tim Burke shares a handful of security statistics based on what his company saw in 2015. He also warns of how cyberattacks can try to hit in spots where you're not looking as diligently as you would others.
CSC: Six keys to enterprise mobile security
With the growth of mobile devices and the increased security threat they face, George V. Hulme outlines a set of foundations that should be part of any enterprise security effort.