Blog Roundup: Getting To 'Digital'
Submitted by Rick Saia on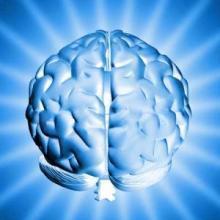 Recent ITBestOfBreed articles addressed the speed – or lack thereof – by which businesses are pursuing their digital transformation goals. One article cited a study that indicated a coming "turning point" in digitization, while another cited a lack of sufficient leadership in rallying businesses around those efforts.
This blog roundup highlights three recent posts by solution providers that can enhance your understanding of digital transformation efforts among your customers – and your would-be customers.
AVANADE: How to create a foundation for digital innovation
Julian Tomison writes that digital innovation requires collaboration to achieve success, even if it means changing the corporate culture.
PERFICIENT: 7 ways mobile tech is impacting digital innovation (infographic)
You should be able to get through this in less than a minute, but the statistics cited here will give you enough to think about beyond that minute.
COGNIZANT: Being in touch with human behavior
Who can win in the digital economy? The businesses that focus first on human behavior, then combine what they learn with digital solutions that unleash a meaningful value proposition to customers.