Is Your IT Staff A Help Or Hindrance To More Revenue?
Submitted by Stella Goulet on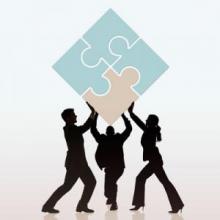 (Stella Goulet is chief marketing officer of Avanade – No. 23 on CRN's Solution Provider 500 list - a global company based in Seattle with more than 27,000 employees.)
Epiphanies strike suddenly. One came to me recently as I prepared for a presentation to a group of chief marketing officers.
The talk was about the importance of the CMO-CIO partnership in our digital world. I was thinking about how critical marketing technology is today; so critical, in fact, that marketers cannot truly succeed if IT can't or won't work with you.
Technology Is At The Heart Of Change
For an enterprise to succeed today, especially a channel partner, marketing and IT must have a strong partnership and shared vision. If you don't, even despite your best efforts to develop it, you need to find another job – fast.
Sound extreme? Not when you think about how much marketing has changed. When I began my marketing career 20 years ago, the fastest way to reach a mass audience was by fax. Today, we have a plethora of digital tools.
At the same time, buyers and the buying journey have changed significantly. Business buyers behave more like consumers – doing research online and often making decisions before they talk with sellers. And marketing to consumers is becoming more like that of B2B, with the desire to build relationships and the use of content marketing to engage buyers.
In this environment, the customer experience matters more than ever. In fact, Avanade's research found that many business buyers are willing to pay up to 30 percent more for superior customer service. Increasingly, customer experience is becoming a point of competitive differentiation for many organizations.
Technology is at the heart of these changes, which brings us back to the importance of the marketing/IT relationship.
Marketing And IT Must Work Together
Marketing plays a key role in delivering immersive, connected digital experiences, from ensuring consistency across multiple channels to meeting the changing expectations consumers and clients have when they interact with a brand. But marketing can't do it without the cooperation of IT.
Unfortunately, at a time when IT needs to be marketing's best friend, many marketers struggle. We're two different species that don't always speak the same language. Marketing focuses on creating awareness and growing the top line, while IT has to balance the top line with managing costs. Marketing wants to innovate quickly; IT needs to manage risk and security. Marketing wants to improve customer experiences; IT must integrate systems and manage data
It's clear that we need to work together. But it's not always easy. Where do you start? Here are five ways to build a stronger partnership:
1.    Align with IT on joint business objectives and meet regularly.
2.    Set the right tone at the top for collaboration.
3.    Connect the IT and marketing teams. At Avanade, we have a digital platforms lead who understands IT, and IT has a business analyst who knows marketing.
4.    Pick a few joint projects. For example, we have worked closely with IT to develop our digital marketing strategy and revitalize our website.
5.    Build new marketing skill sets. It's not enough today for marketers to be creative; they must also be able to understand digital technology and use data and analytics to gain insights and make decisions.
Try these approaches as you look to improve the relationship with your IT counterparts. But if you follow these suggestions and you're still struggling to work effectively with IT, it's simply time to go elsewhere.