Partner Profile: Solution Provider Makes Charity Part Of His Mission
Submitted by Jimmy Sheridan on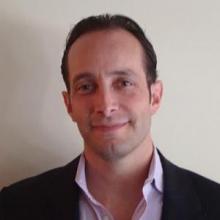 When he launched his own company 19 years ago, Guy Baroan also wanted to give back to his community.
Today, his commitment to philanthropic causes has given Baroan (pictured), founder and president of solution provider Baroan Tech, of Elmwood Park, N.J., a chance to help others and cultivate a tighter relationship with his community, as well as other solution providers.
"Early on it was a bit difficult. It was tough to be able to donate my time," he said.
He began by supporting the local chamber of commerce, followed by a local nonprofit. He's now working with other solution providers through technology distributor Ingram Micro's regional partner organization to support even more groups in need.
In 2004, Baroan began helping The Hakensack Riverkeepers, a local nonprofit focused on protecting, cleaning and restoring local waterways, making them safe for wildlife to return.
Back then, Baroan said one of his employees was doing work on the side for the Riverkeepers, but needed to stop. The employee introduced Baroan to the organization and, after meeting with them, Baroan decided to supply the organization's IT services for free.
The Riverkeepers go out and buy the hardware they need, and Baroan Tech installs, sets up and maintains it.
"I think what they are doing makes sense, so we offered to support them for free," he said.
Mary Knight, the operations director for the Hackensack Riverkepers, said the assistance Baroan provides allows the organization to coordinate and execute more events and projects than they would otherwise be able to do.
Thanks to the extra time and money that the Riverkeepers save through Baroan's generosity, Knight said she has been able to organize more ecofriendly tours of the Hackensack River, increase the number of educational presentations the group gives to schools and other organizations about the group's mission, which then leads to more people taking action and protecting the river.
"I couldn't put a price on it, because I know that I couldn't do a better job myself," she said.
Knight said that nonprofits like the Riverkeepers have a difficult time raising money to "keep the lights on," which is the type of service Baroan offers. But since Baroan donates those services, Knight said the Riverkeepers have an easier time raising money for events that actually go straight to the organization's goal of protecting, cleaning and restoring the Hackensack River.
With Baroan's help, Knight said she can spend less time focusing on IT and more on how to restore the rivers.
At one point, Baroan even saved the non-profit from a ransomware attack.
"They said 'Leave it to us,' and it was a huge project. They wiped the server, they got me back up and running and it was a lot cheaper and better than the alternative. … They will always have a very special place in my heart, ... and I still have my job," Knight said.