Have You Tweaked Your SEO Strategy Lately?
Submitted by Rick Saia on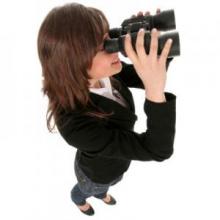 You can write and post a treasure trove of attractive content and post it to your website, but like the proverbial tree that falls in the forest and is not heard by anyone, can you get plenty of people to read it?
That's the challenge with digital marketing that's made easier by search engine optimization (SEO). But for as long as SEO has been around, it has changed with new rules and search algorithms that require marketers to occasionally tweak their SEO strategies.
That's critical in a business world that leans more heavily on digital marketing, which is increasingly important for channel partners, a panel of digital marketing experts within the channel told attendees at last week's XChange Solution Provider 2017 conference, hosted by ITBestOfBreed's parent, The Channel Company.
And businesses are consuming more content, according to a recent report from NetLine Corp., a content syndication and lead-generation network. That means SEO becomes a core strategy to help readers find what has been written.
Gail Blount, marketing and communications manager at JDL Technologies, a solution provider based in Fort Lauderdale, Fla., is very aware of the "vast and constantly shifting" world of SEO, she told ITBestOfBreed in an emailed response to a question.
"We try to keep our finger on the pulse of what's new and trending in SEO," she said. "I routinely speak with experts in the field and read online content to try to keep up."
Just recently, Blount added, JDL refreshed all its meta keywords and meta descriptions on its main website, and is now tackling page titles and headers, "which [provide some of] the top hits for search engines," she said. "Everything bears review periodically based on current best practices. "
JDL also tries to remember to not "overdo" anything that can backfire on the company, such as "no keyword stuffing, no excessive linking—just good marketing for the right reasons," Blount added.
Need to know the latest on SEO, and tips on how to tweak your SEO strategy? Here are links to four recent articles:
FORBES: 6 SEO trends to inject into your marketing programs this year
Tony Adam of digital marketing agency Visible Factors addresses the increased emphasis on mobile traffic and the rise of voice search.
MARKETING PROFS: Five ingredients for a profitable search engine optimization recipe
Kitchen metaphor aside, Nick Chasinov addresses the keys – or ingredients – to drive as many eyeballs as possible to your website. (Note: Subscription may be required.)
THE NEXT WEB: 5 search engine optimization trends for 2017
Read about the importance of Accelerated Mobile Pages (AMP), an open source initiative designed to ease the loading of pages on mobile browsers, and what it does for SEO. Also, Vikas Agrawal addresses the rise of artificial intelligence and how it affects search algorithms.
SEARCH ENGINE LAND: Why you need to get back to SEO basics
Are you a relative novice to the world of SEO? Ryan Shelley offers 10 tips on content titles and meta descriptions to help drive the best results out of your SEO approaches.