Doing Social Media, The Right Way
Submitted by Rick Saia on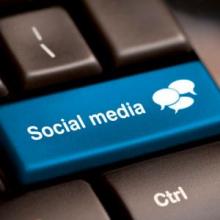 It's Social Media Day, which offers a good time to focus on what you don't want to do when it comes to your social media strategy.
(Note: This has nothing to do with sending tweets that cause controversy.)
Social media has become a cornerstone of many solution providers' digital marketing strategies, helping build an audience and customer base, and – the ultimate goal for a business – boost sales.
But just as there are elements to a strategy that can benefit a business, there are ways that can undermine your strategy.
For example, Mandy Glidewell, marketing director for Adapture Technology Group, an IT services provider based in Norcross, Ga., suggests that solution providers avoid using the same, exact message across social media channels. "I see a lot of people sync their profiles so that [for example, when] they post on LinkedIn, it shows on Twitter. … Messaging is displayed differently across platforms and therefore is received differently," she said in an email response to a question.
"A thoughtful LinkedIn post doesn't translate well as a 140-character tweet, with no mentions or no hashtags," Glidewell said. "Similarly, a 140-character post with @ mentions and hashtags looks silly on a LinkedIn feed."
What other habits or tactics should you avoid? Check out the links below.
MDG ADVERTISING: It's not all free, but don't waste your money either
Among a list of seven tips, Michael Del Gigante writes that an effective social media strategy doesn't come without cost. So while you may have to spend a little money, make sure you don't spend it on social media platforms that won't draw your target audience.
PRACTICAL ECOMMERCE: You do have a strategy, don't you?
What do you want to accomplish? More brand awareness? More leads? If you don't have a strategy first, Vanessa Penagos-Pino writes, you won't identify the right platforms to use to get your business where you want it to go.
FORBES: Give credit for content where it's due
A.J. Agrawal advises businesses to not post content on your site without crediting it properly, unless you want to face the consequences, namely embarrassment or legal hot water. That's just one of 10 business-harming social media mistakes that he writes about here.
ENTREPRENEUR: 7 big social media mistakes
Jayson DeMers lists ways in which social media backfired for seven organizations, then offers four pieces of advice on how businesses can avoid those same traps.